August 19th, 2019
Cape Town
Here's what you missed at the last #SheSays event: What if #metoo is you?
SheSays Cape Town hosted its 7th event on Wednesday the 30th of October at Red & Yellow – Creative School of Business. It was the last event for 2019 and a very important question was asked – "what if #metoo is you?"
The panel of speakers was mediated by Kate Leslie, Head of rewards at The Shoprite Group of companies, and included Melissa Attree, Creative Director at Ogilvy SA; Mandlakazi Ngumbela, Advocate; Shannon Delaporte, Managing Director at FoxP2; Angela Madlala, Director of Talent at Ogilvy SA and Amanda Alves, Head of Digital at Publicis Machine.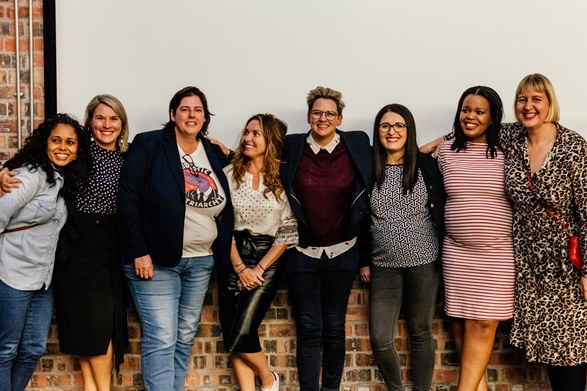 #MeToo is a movement against sexual assault and harassment. Tough questions were asked, but the discussion was held in a safe space free from judgement. Here's what you missed:
"Legally speaking," explains Mandlakazi "sexual harassment is defined as any unwanted conduct of a sexual nature." And, as many women know, sexual harassment is not isolated to a single industry – it is a global issue. Even though things are slightly better than they were a few years ago there is a lot more education that needs to happen and action that needs to be taken.
But what do you do when you are at a point where you want to make a formal complaint against another individual?
Mandlakazi says that should you ever be in a situation where another individual is making you uncomfortable in any way, it is important to make a note of it. "Write the date down, describe what happened and how you have made it clear that the situation has made you uncomfortable. Keep a record to establish a pattern of behaviour."
Amanda adds that it is important to find an ally – someone you can trust and that will have your back. If it is someone in a more senior position that can take action, that's even better. But it is important that you speak up because in the end "you could have helped other women in the same position." Angela also adds that when a pattern starts to form about a specific individual it is much easier for a case to be made and corrective action to be taken.
Shannon believes that as leaders, "it is our responsibility to nurture and grow" those around us. This means creating a safe space where people feel they can be honest, without judgement. Melissa adds that you need to trust your gut – "if it doesn't feel right, then it isn't" and having someone to speak to is very important.
However, finding your voice isn't always easy and confidence often comes with experience. "The difference between aggressive and assertive is your gender," says Amanda. "Being a woman does not mean you can't have an opinion or have your voice heard."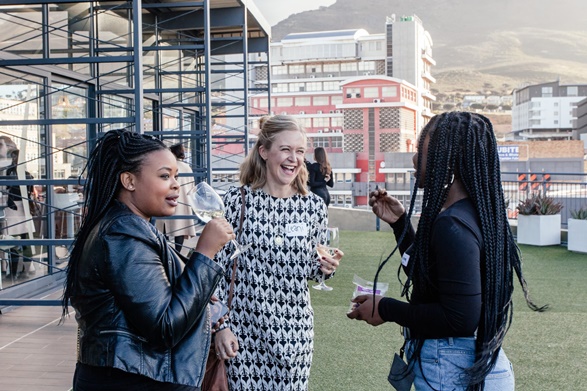 "The industry is filled with bullies," says Shannon. It is important to find where you belong, too. Shannon shares advice that her superior gave her when she first entered the workplace "take your job seriously, and not yourself." At the end of the day "we are not saving lives," says Amanda. Looking after yourself and your well-being is far more important than taking any form of abuse.
The panel also spoke about gas lighting – a term that, once explained, everyone seemed to be familiar with but few actually knew the name for. So, what is it? Shannon explains that it is when someone is consistently making you feel bad about yourself and doubting your capabilities. Melissa adds that you often don't often realise it is happening until much later.
She adds that you often find yourself asking "Am I going crazy?" and it feels like you are not good enough all the time.
Some key take-outs and advice:
Makes notes about uncomfortable experiences – include the dates and establish a pattern of behaviour.
Find someone that will have your back.
Speak to your manager or a person in a position of power that can help you.
Don't remain silent. You never know how many other women you might be helping.
Do not doubt yourself. If it makes you feel uncomfortable, then it is not okay.
Find your tribe and where you belong – do not sacrifice yourself or your health.
Note: If you are experiencing harassment of any nature, seek help from your HR manager. If due diligence has not been followed and you would like to take it further, seek help from the CCMA.