November 25th, 2015
London
Who's Your Momma Launch Event
Last week we hosted our first event since the official reboot of the programme on International Women's Day this year. The programme's mission, led by Emma Perkins, ECD of Lowe Open and Casey Bird, freelance creative, is to increase the number of women who can maintain their careers in the creative industries and realise their full potential.
Since the launch we've already paired 20 mentees with mentors, and is free and open to all women in the creative or marketing industry, from all backgrounds, at all levels.
The event sold out in 10 minutes and people crammed into the Major Players office – our sponsor for the evening.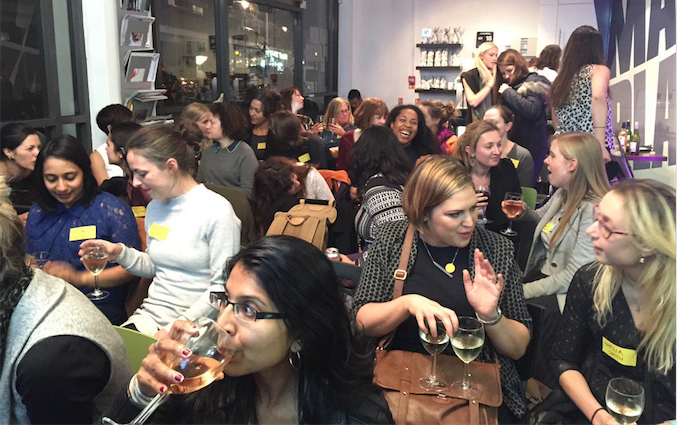 One attendee, Lily Peters, gave a lovely write up of the event and shared with us her highlights:
SheSays event organiser and creative Casey Bird kicked off the evening speaking with creative coach, Dawn Sillett, who's helped shaped WYMM. They discussed the importance of mentoring and the wholly positive effect it has. As mentor, it reminds you of everything you know (what I teach, I master), it's a place to practice your leadership management skills without work pressure, and perhaps best of all you get to be on the frontline on talent spotting. And for the mentee, to have someone to inspire you, to teach you the tricks of the trade and to help you achieve your potential, well, mentoring is invaluable.
This was just the beginning. For the main event, Emma Perkins spoke with four women with four very impressive careers: Cheyney Robinson, CCO at IBM; Julie Seal, Creative Strategist at Facebook; Fiona Harrington, MD at SALT.TV; and Stefanie DiGianvincenzo, ACD at AKQA. From strategic networking to negotiating, parenthood to confidence, there was a lot discussed and a lot to be learnt.
First up: how to make yourself known. Listening to each response, it was clear that there's power in building your own brand and that strategic networking is smart. By joining a community that surrounds your passion, you'll meet likeminded people, conversation will flow and because your connection comes from an honest place, you'll build a stronger relationship. This seemed like such a simple and normal way of approaching networking, and at this opportunity-to-network event it struck a chord with everyone in the room.
 The conversation moved on to how to be a good mentee. Under the guiding wing of someone who's been there, done that and probably got a fair few awards, the pressure is on. But this is a good thing. It's ammunition to be focused, prepared and excited, to put any ego in the bin and get on the good side of hard work. The key thing to being a good mentee? Don't take the piss, show up.
The topic turned to getting to the top. We all know the creative industry pushes for hard workers, the all-night-ers, the in-before-dawn-ers, but it was refreshing to hear how these women who have scaled the career cliff have set their boundaries along the way. They've taken holidays, they don't work on [insert day] evenings, they haven't burnt themselves out. They are human. With this reality check, everyone was absorbed and knowing laughter scattered across the audience. The importance of perspective could not have been outlined better, than by DiGianvincenzo reminding us that "we're not saving babies."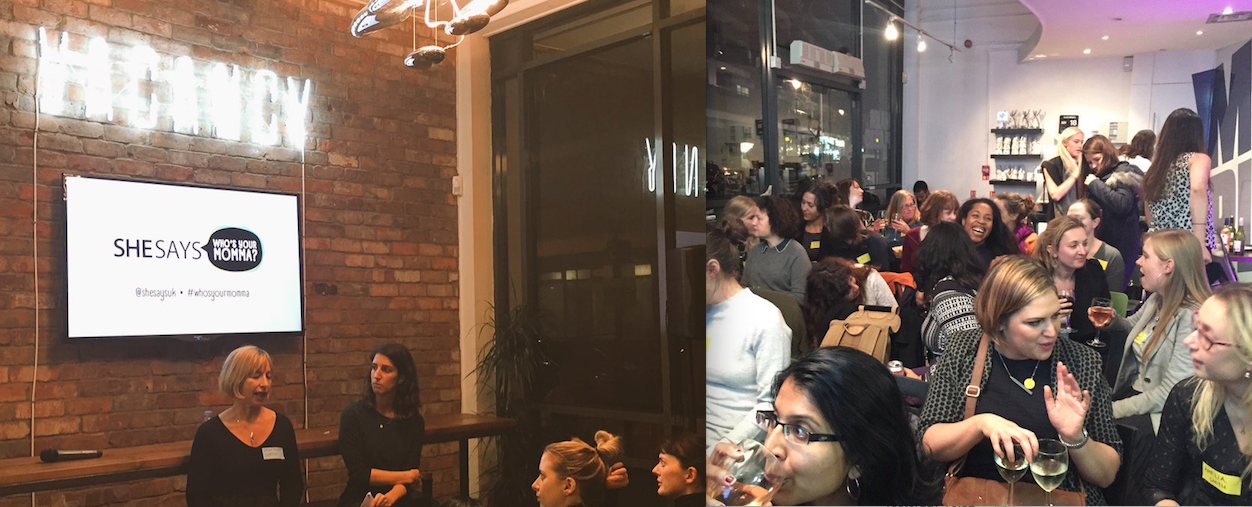 To close the conversation up front and open it to the floor, the women gave their twenty-year-old selves some brilliant advice: Experience guides guesses, so go with your gut and chill; Don't make mistakes twice, but forgive yourself for doing it once; Do your job amazingly well before seeing if the grass is greener; Always sit at the table, and show why you deserve to be there. And a final one from Perkins, that resonated wonderfully with the mentoring theme: other people can make you better, much more quickly than you can alone.
Since the event we've had great mentor interest and support from senior members at Google, IBM, Facebook, Geometry and MullenLowe but we need more! We're on the hunt for more brilliant female mentors in the industry, and Manbassadors, to help guide and offer assistance to these mentees. Each pairing lasts 6 months and we suggest monthly communication – whether it's face-to-face or a phone call.
If you think this could be you, or you're interested to find out more please contact yourmomma.london@gmail.com
A big thank you to everyone involved, including Lily Peters for her write up, Laura Boardman for her illustrations, Major Players for their collaboration, Rachel Gott for pairing, our fab panel and of course Dawn Sillett for her guidance in this programme.
To read more about Dawn's advice to potential mentors and mentees click here