New York
Collaboration for Creativity
(background image credit: Ana Maria Osorio, Senior Art Director at Edelman)
Times are challenging for all of us these days. There are more demands that have been put on us by our employers, our clients, our teams and our partners to be faster, cheaper, more creative, etc. And if you are the one who happens to have the overall responsibility of managing everyone/everything, it's pretty tough.
Our organizational design friends at NOBL have created a workshop called Collaboration for Creativity – habits & tools for highly creative teams.  On Thursday Oct 13th, this interactive session being hosted by Edelman is aimed to help teams find ways to come together and leaders to employ NOBL's Future of Work tools to create more collaboration, transparency and solution-oriented thinking. In addition to growing talent below, leaders need to be able to foster an environment where people can raise their hands, think outside of the box, and fail without fear of "punishment".
We want attendees to leave this workshop with the tools and discussion tactics to set themselves and their teams up for success in fast-paced, ever evolving workplaces.
So make sure you come ready to put in some work.
NOBL WORKSHOP LEADERS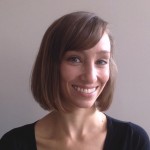 Bree Groff, NY Managing Director
Bree started her career in education, helping schools become places where students are empowered to share their best selves and best work with the world; where learning is personal, essential, and best done with others in pursuit of wildly ambitious goals. Now, Bree does the same for Fortune 500 companies as the Managing Director of NOBL's NYC practice. Previously, Bree was the Director of Innovation at Flint Hill, a Senior Service Designer at Peer Insight, and a psychology researcher at eHarmony and the Center for Cognitive Neuroscience, exploring communication and decision making. She holds a BA in Psychology and Biology from the University of Pennsylvania and an MS in Organizational Learning and Change from Northwestern University.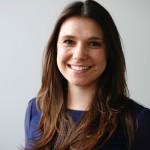 Jenny Cavaioli, Director of Strategy/Experience Design
Jenny brings a communications and brand strategy lens to her organizational design work with NOBL. As a Director of Strategy & Experience Design for NOBL's New York team, Jenny works with clients to cultivate environments for increased strategic alignment, team connectivity and productivity. Prior to joining NOBL, Jenny worked as a brand strategist and communications consultant in New York and Los Angeles where she helped organizations use media and internal communications to connect with audiences globally. Previous to consulting, Jenny lived in Boston and served on New Balance's Global PR team for their lifestyle business. Jenny worked with markets globally to strategize press and community activation for strategic initiatives and campaigns. Additionally, she supported internal knowledge sharing and channeled employee stories through content creation for the New Balance portal.
AGENDA (October 13th)
Welcome drinks / 6:30pm-7:00pm
Workshop / 7:00pm-8:00pm
More drinks and networking / 8:00pm-8:30pm
TICKETS
Reserve your spot here. This workshop is suited for folks with management responsibility. So please bare than in mind when booking your spot. There is very limited space and will no doubt be a booked-out session. So we kindly ask that if you find out that you are unable to attend on the night, do release your ticket via Eventbrite or let us know via email shesays.ny@gmail.com so that someone can make use of your space.