DC
Everyday Entrepreneurs
A recent article stated that the evolution of entrepreneurs has gone from Marco Polo to Mark Zuckerberg. Today, we're seeing a rise in everyday entrepreneurs that are inventing, curating, and creating niche products, communities and services all the time. You don't have to label yourself an "entrepreneur" to think and act like one. Our panel will talk about this evolution and how it can impact the work we do — for a large corporation or your own business.
PANEL: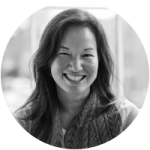 Philippa Hughes – Chief Creative Contrarian
Philippa created the Pink Line Project to inspire creative thinking in everyone, to build community and connectivity, and to open portals to art and culture for the culturally curious. Philippa writes about arts and culture in DC and speaks about the power of art and personal choice to transform your life. She established a reputation for creating inventive and collaborative environments in which people who would not normally have the opportunity to interact with each other gather to experience art and culture in alternative and stimulating ways. She has been a leader in the creative and temporary use of vacant, urban space throughout the city.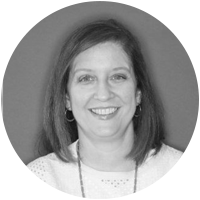 Patty Delk – Chief People Officer and VP of Strategy & Insights @ Delucchi Plus
Patty is a seasoned marketing, communications and training professional that has worked on both sides of the stakeholder table. Digital devotee and social dragonfly, she's a lover of all things conversational. Whether it's with her team, clients, community, peers, strangers…for her it's all about authentic dialog and creating conversations, growth opportunities and results that matter. What's in her wheelhouse? Organizational development, change management, internal communications, development of international, national and local brand awareness, creative concepting and copywriting, strategic online and offline marketing planning, training and development, product marketing, PR 2.0, SEO and PPC lead generation programs for technology, luxury, destination, real estate, technology, start-up, sports, green, franchise, manufacturing and entertainment brands.
Moderated by Karen Goodman – Content Director @ Under Armour
WHEN:
Thursday September 15, 2016
6:30pm – Drinks & mingle
7:00pm – Panel discussion + Q&A
8:00pm – Drinks & mingle
WHERE:
Delucchi Plus
1750 Pennsylvania Avenue, NW
Suite 200
Washington, DC 20006
** Be sure to bring a photo ID to sign in at the front desk.

Delucchi Plus is a female-owned, full-service strategic content marketing agency celebrating 10 years of creativity in DC, San Francisco and New York. Our team of specialists are focused on helping lifestyle brands find their audience, craft the right messages, and amplify their voice on the right channels at the right time.