New York
Activating gratitude
[Design Credit: Rima Massasati – Graphic Designer @ Sub Rosa]
As we wrap things up with this final event of the year on Tuesday November 24th, what better subject than learning and understanding the ways in which you can activate gratitude to your advantage, and the different ways to express "thanks".
Fall is the season of change and the time of year that we start to look inward, self reflect and be thankful for who we are, what we have, and what we have achieved. Thankfulness and being grateful are uplifting and powerful tools, and can be leveraged in so many ways. Gratitude can sometimes be mistaken for a casual form of etiquette, but really it can also be a compelling device for personal and professional development. It can be used to build teams, inspire and motivate others and of course it can work for you personally.
Please join us at Sub Rosa's beautiful event space 'And&And' for Negronis by Campari, beer from Sixpoint Brewery, drinks from Balance Water, and food from Mile End Deli.
OUR PANEL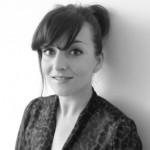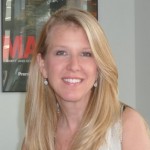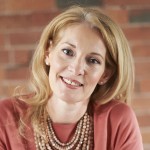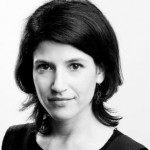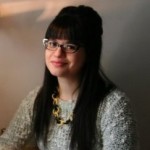 AGENDA
Drinks and networking / 6:30pm – 7:00pm
Panel and Q&A / 7:00pm – 8:00pm
More drinks and networking / 8:00pm – 8:30pm
SUIT/OFFICE WEAR DRIVE
Everyone attending must bring with them an item of office wear to be donated to Dress for Success, a global not-for-profit organization that was started in NYC. Dress for Success promotes the economic independence of disadvantaged women by providing professional attire, a network of support and the career development tools to help women thrive in work and in life. Dress for Success provides women with more than just suits. Their clients are also in need of separates, such as slacks, blazers, blouses, skirts, sweaters, and dresses. In the winter, they even provide winter coats to those in need. Accessories such as shoes, handbags, jewelry, belts and even briefcases are always in high demand. They request that all items are gently used or nearly new, and that they are of current fashion (no more than five years old). Their goal is to get more women back to work, so all attire and accessories donated must be professional in nature.
VENUE
And&And at Sub Rosa
353 West 12th Street
New York, NY 10014
Starting at 6:30pm
TICKETS
You can book your spot here. But due to limited space at this venue, we kindly ask that if you cannot attend on the night, do release your ticket via Eventbrite or let us know via email shesays.ny@gmail.com so that someone can make use of your spot.
And thanks to our sponsors: