August 12th, 2015
Chicago
Who's Your Momma?
SheSays Chicago Launches "Who's Your Momma" Mentoring Program
SheSays is a global creative network that hosts free events to help women advance their careers. We believe that mentorship is key to career advancement. The mutually beneficial relationship between mentor and mentee offer both parties the professional and personal support necessary to put more women at the top of their industries of interest.
SheSays Chicago is excited to join the ranks of SheSays New York, SheSays London and SheSays Sydney by launching our own "Who's Your Momma" mentorship program in addition to our regular events.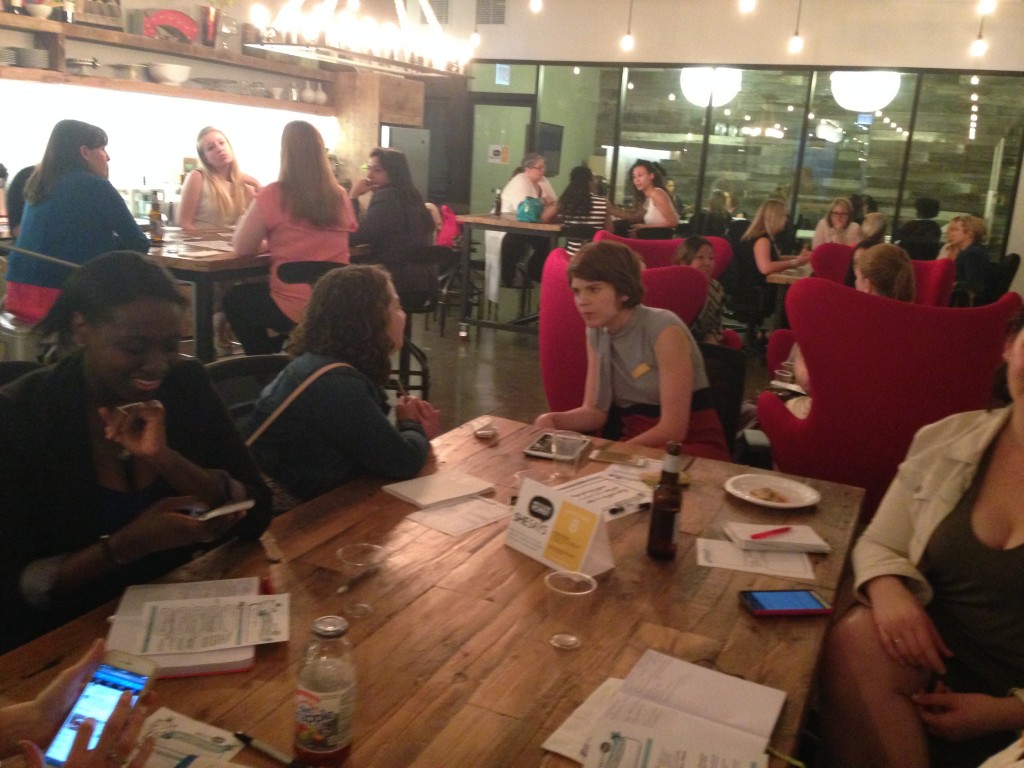 Our June 2015, "Who's Your Momma" Speed Mentoring event hosted by co-working Assemble  and sponsored by DDB Chicago, was our first foray into developing our mentoring program.  50 participants came from all over Chicago to learn from our twenty-six mentors as well as from one another.
Our mentors represented a variety of industries including event planning, advertising, beauty, retail, human resources, technology and more. The evening was anchored by networking periods in which participants were able to meet with all of the mentors before and after dividing into groups where they had an opportunity to meet with a group of 2-3 mentors as well as fellow participants.  Participants were allowed to select their mentor groups ahead of the event allowing each participant to choose the table of mentors they would most like to learn from on an intimate level.
Stay tuned for details about our next "Who's Your Momma" speed mentoring event and the launch of our official structured mentorship program. If you are interested in participating as a mentor, mentee, sponsor, or host – please reach out to Jen Lemerand at chicago@806.ec9.mwp.accessdomain.com.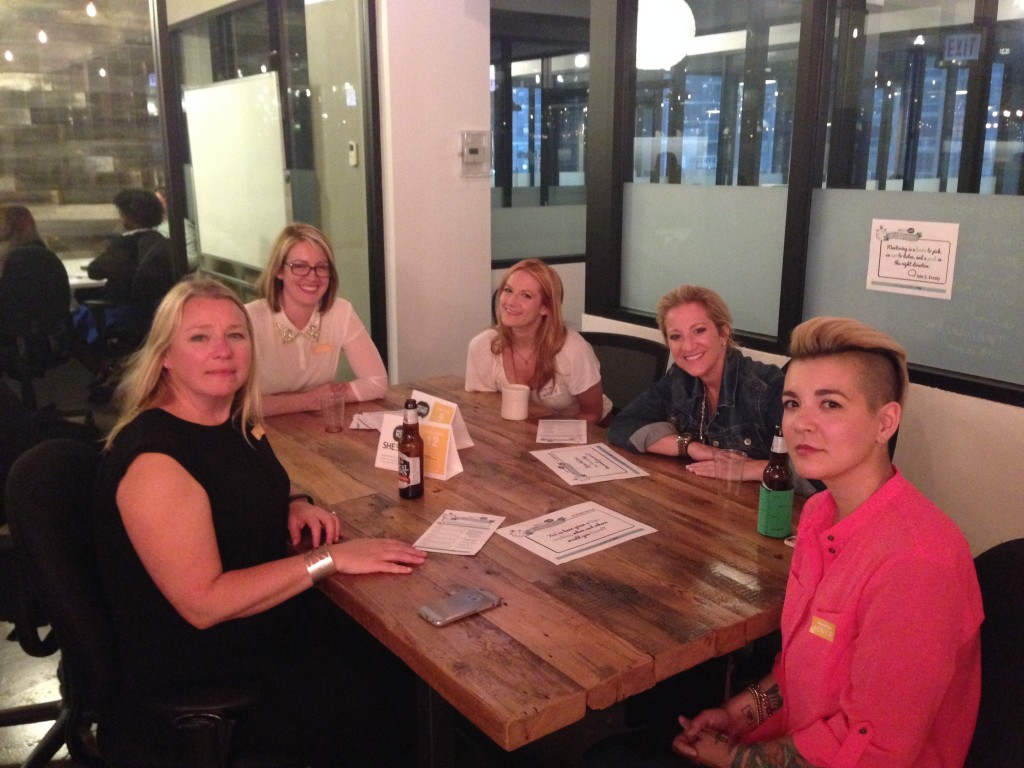 Until then, take a look at these words of wisdom from a few of our launch event's marvelous mentors:
"People are always looking for someone who has interest and activities outside of their normal jobs because they want to make sure that is someone who is relatable and likable." – Alma Klein, Creative Director, Arc Worldwide / Leo Burnett
"When you create an event, you're creating the impact and memories for the attendees. That's why you put your heart and soul into the project." – Julie Krause, Event Director and Operations Manager, Red Frog Events
"We all have dry creative spells and have trouble talking to others and networking. If you remember that, it'll make it easier to approach others. Look for the person in the room ho is in the corner, trying to keep themselves entertained. Be sure to approach. They are most likely having the same issue with talking to others as well. They usually are the most interesting people." – Emily Boylan, President, LimeRed Studio
"Now more than ever, women have to be the voice at the table. So speak up!" – Jacqueline White, Senior Event Planner, Freelance; Director of Operations, Ascend Training
"It's okay to have more than one mentor. Look for what you need from multiple people."– Vanessa Flowers, Content Specialist, Burrell Communications; Photographer, Flower Girl
"It's about relationships, honesty and integrity. Those things will always sell."– Ann Watson-Johnson, Writing & Research Sabbatical, Personal Growth & Learning