March 24th, 2016
Chicago
Remaking Me: Insights on career change from four Chicago creatives
Our celebration of Women's History Month continued on March 16th as we hosted our second of four events for the month. Partnering with our friends at General Assembly, we were welcomed by the new River North co-working space Coalition Impact to discuss career change in the creative sector.

The discussion was wonderfully moderated by Loren Greiff, UX/Mobile/Design Recruiter at Vitamin T, along with four smart and passionate panelists from varied backgrounds.
L'Oreal Thompson Payton left what her family called a "steady job" with Chicago Public Schools to chase her passion for writing and non-profits as the Media Relations Manager of Girl Scouts of Greater Chicago and Northwest Indiana (where her family may have joked non-profit means no profit). L'Oreal had always dreamed of becoming a journalist who writes stories that speak to young women of color, and this allowed her to use her writing and editing prowess while doing work that benefits her community.
Nina Polson was working as an Account Executive at an ad agency, and wanted to be a bigger part of the creative process.There were no opportunities within her company to transition into a more creative role, so she decided to travel abroad to do some soul searching, then took a UX class at General Assembly. Now she is an Associate UX Architect with Critical Mass, and loving it.
Andy Eninger's career shift felt like the Wild West, shifting out of building databases in IT during the early internet days where job searching is not what it is today. He took up improv as a hobby, never knowing it could become a career. With hard work, he is now the Head of The Writing Program at Second City.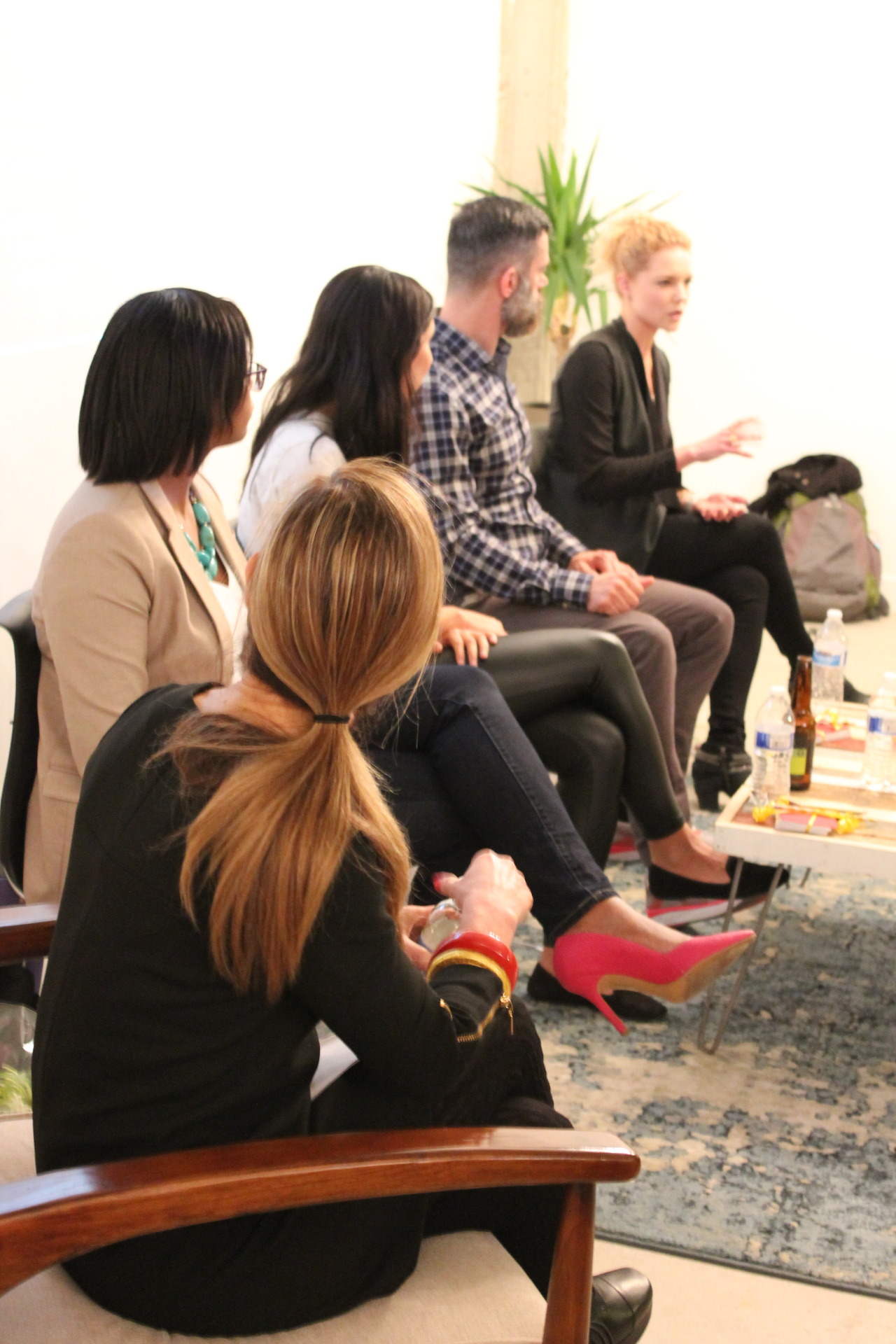 Finally Angela Vitzthum had been in a leadership role with a creative recruiting firm for five years. It gave her a deep understanding of the creative workforce, in addition to her previous design experience. She knew she wanted to make the shift to product, and took a class with General Assembly. Eight weeks into her 12 week program, she landed a new career as Director of Product at the startup Snap Mobile, soon promoted to Partner.
What were the steps you took to make a big change?
"On paper, it was my dream job, but it wasn't … I lost passion and got burned out. I knew I needed to use my superpowers in a different way." – L'Oreal Thompson Payton
"I quit my job and it was scary – I pictured myself doing something – and then I was able to do it." – Andy Eninger
"I set up coffee dates – I bought so many drinks to pick people's brains." – Nina Polson
"Build your network – to help you before you jump." – Andy Eninger
"Knowing what you like to do and go find it." – Andy Eninger
"Call yourself what you want to be from day one." – Nina Polson
"Building credibility and gaining confidence in a new roll is something you don't think about." – Angela Vitzthum
"You're good enough – all the things along your path were for a reason to get you where you are." – L'Oreal Thompson Payton
"Shake the trees to find work." – Andy Eninger
"Trust your gut. Don't second guess yourself." – L'Oreal Thompson Payton
"Be able to communicate and ask how to solve a problem, because you will be continuously learning." – Angela Vitzthum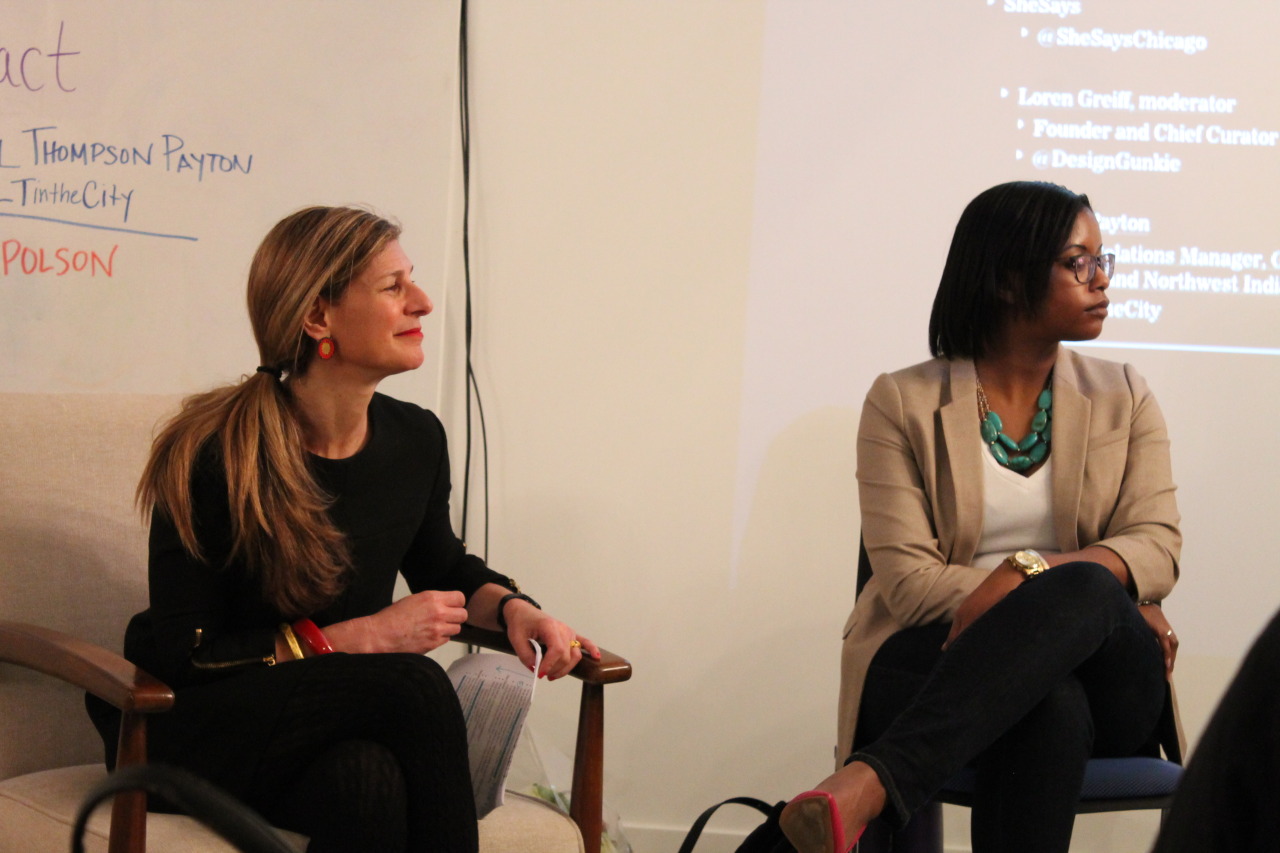 Key skills you need while transitioning:
Soft skills are critical
Communication
Networking
Continued education
Listen to podcasts
Follow trends
Connect your previous expertise to what you are doing now with storytelling
Fitting in with company culture
The most underrated soft skills:
"Being a people person, social, fit in with the culture." – L'Oreal Thompson Payton
"Try to understand other's ideas." – Andy Eninger
"Be engaging, have eye contact." – Angela Vitzthum
"Fake it till you make it, figure it out on the back end." – Angela Vitzthum
"Connect the dots from where you were to where you're going." – Andy Eninger
"Listen constructively and build on someone else's idea and put yours forth. Understand their perspective and invite collaboration." – Andy Eninger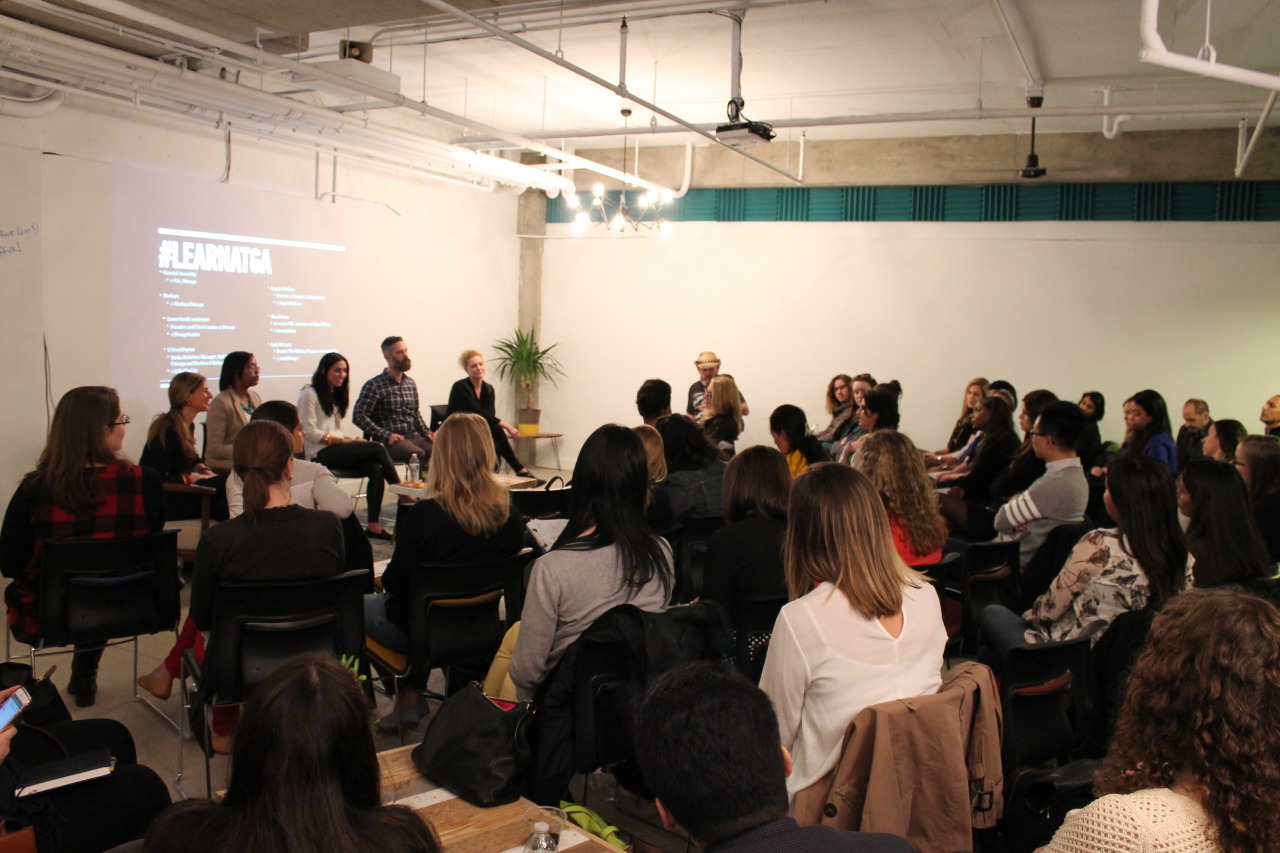 On the importance of mentors:
Keep in touch with people. Old bosses.
It's incredible how far it can take you, it just may not be right away.
Go to someone who will give you straight up advice.
Get validation of what you cannot see yourself.
Things that helped you get there:
"Be a self starter." – Nina Polson
"Side projects help you create a mini portfolio." – Angela Vitzthum
"Try to learn something outside what you know." – L'Oreal Thompson Payton
"Improve your ability to write. Ask for feedback, be open to listen." – Andy Eninger
"Be brief with your resumes." – Andy Eninger
"Rebrand yourself. Shift how you speak about yourself immediately." – Angela Vitzthum
"Your social media channels should show your passion. But also show you're a real person. Success is liking yourself in liking what you do." – L'Oreal Thompson Payton
"Be a self starter and do your research to get ahead."  – Nina Polson
"It's not just one shift and you're done. Know you will continue to evolve." – Andy Eninger
"My #Sidehustle is my creative outlet that fills any voids and keeps me going."- L'Oreal Thompson Payton
"Ask your friends what's great about you to get transferrable skills." – Andy Eninger
"I didn't have credibility yet on my resume, but my social channels showed that I was passionate and involved in the job."  – Angela Vitzthum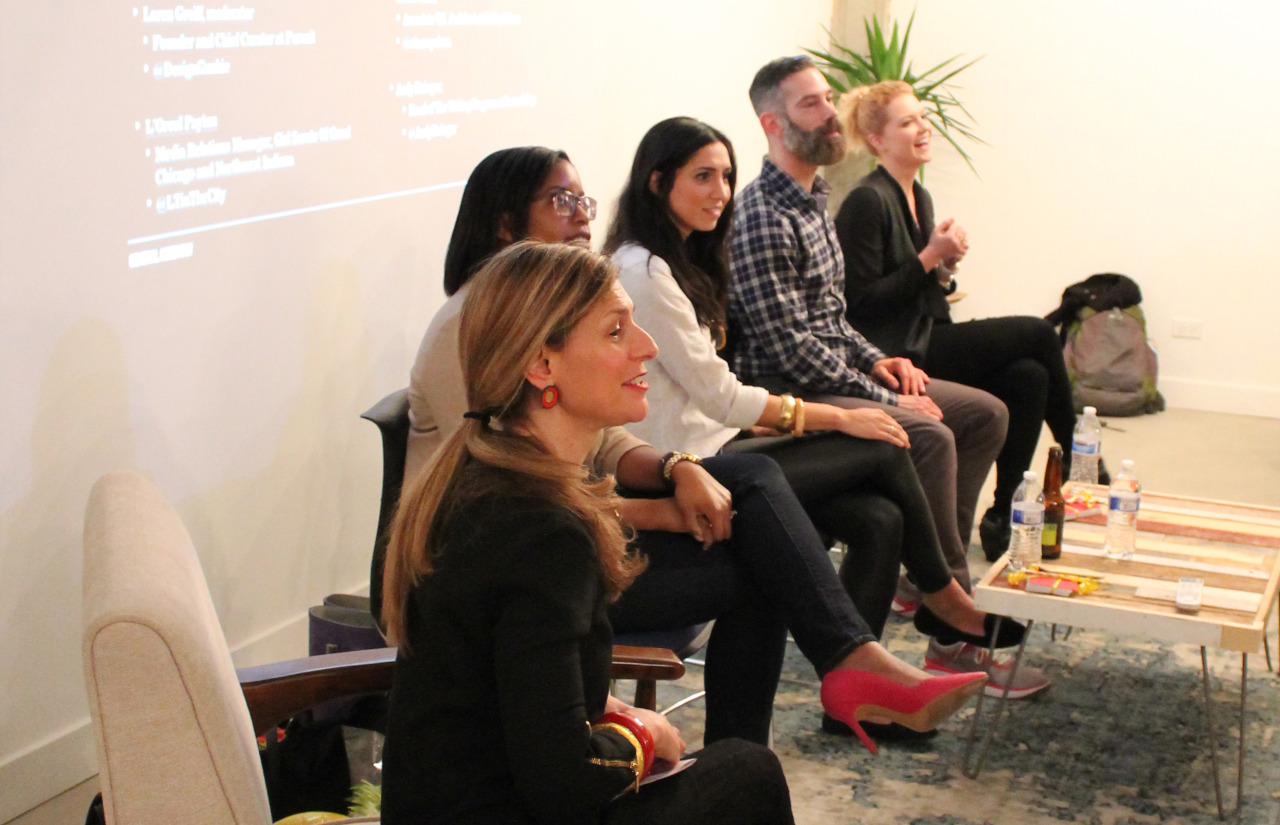 How do you get past the "frozen fear moment"?
"Just step away." – Angela Vitzthum
"Bravely and stupidly commit. A class with a deadline keeps you going." – Andy Eninger
"Take the first step. The deadline the pressure. Get through it. Dive in." – Andy Eninger
"Set little goals. Example: Meet with 2 people this week. Sign up for that class. Apply for x number of jobs." – Nina Polson
"I don't want to get to 50 and realize I missed out. I want to look back on my life and have a story to tell." – L'Oreal Thompson Payton
"Reposition yourself with what you have." – Angela Vitzthum
"Use Buzz words, have personality, write about topics online, just get it out there." – Angela Vitzthum
"I almost let other people's ideas of success (money) keep me from getting my dream job." – L'Oreal Thompson Payton
---
We hope that whatever career path you are considering, you do so with gusto! Have confidence in yourself and you will find yourself in a happier place.
Big thanks to General Assembly for partnering with SheSays Chicago. Master new skills in design, marketing, technology, and data—online or at any of their campuses around the world.
We look forward to seeing you at future SheSays events!