March 16th, 2016
Chicago
Ideas Find A Voice: Pledge for Parity
"I'm here because of my mom, my sister, my wife and my daughter."
"Because there are twice as many women in today's workforce."
"My best mentors were women."
"I'm here for my daughter and her future."
These were some of the answers to the opening question, "Why are you here?" at Tuesday night's Pledge for Parity panel discussion. The insightful, lively conversation was held at Frequency540 and moderated by Chicago Tribune columnist Heidi Stevens.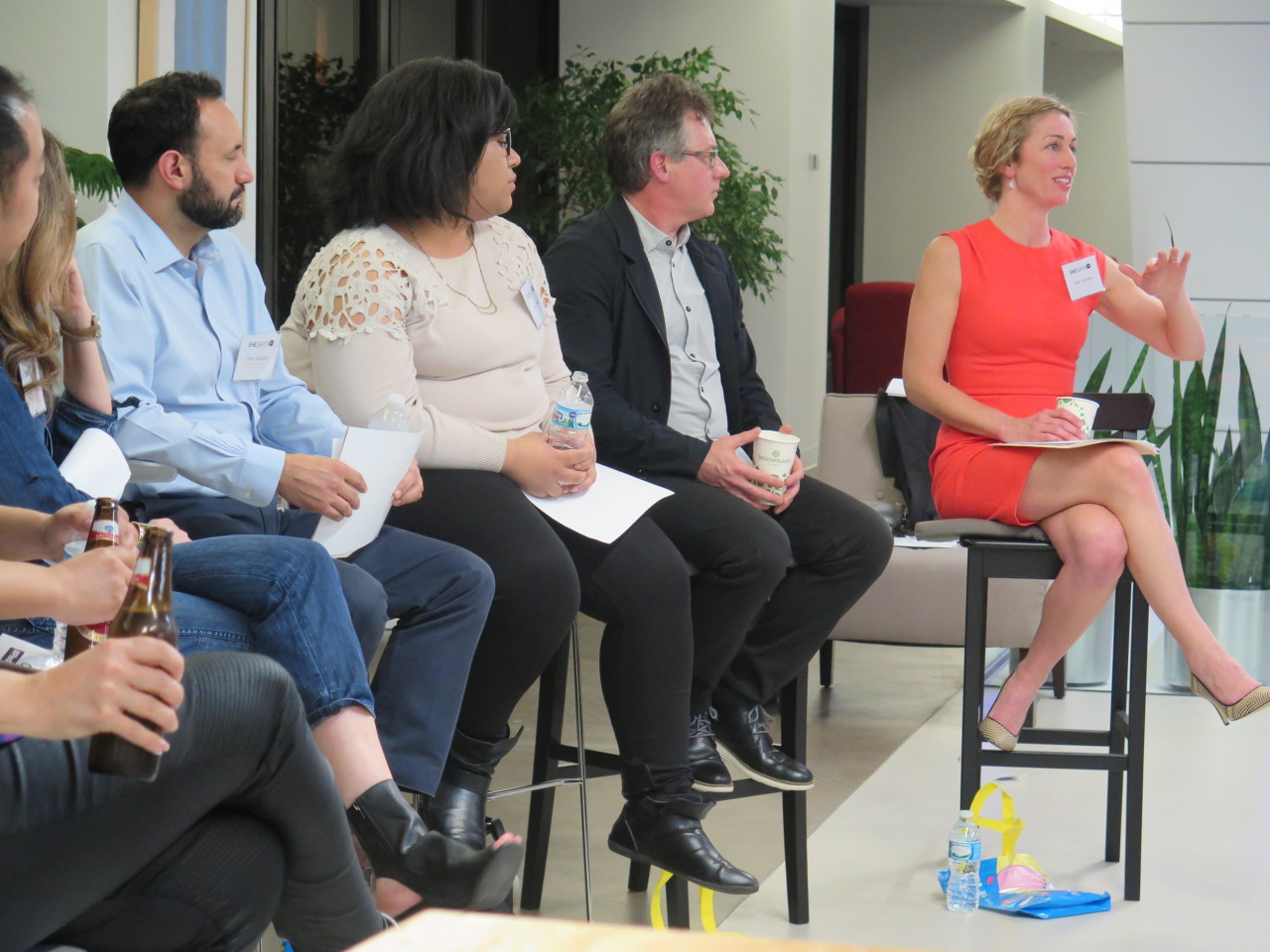 Well-chosen panelists included Melissa Healy, group creative director at Frequency 540; Chester Lantin, human resources at Zeno Group; Tereasa Surratt, SVP, global group creative director at Ogilvy; Juan Saldana, business specialist at the Illinois Hispanic Chamber of Commerce; Cher Vincent, freelance communications associate and podcaster; and Dan Fietsam, president of the Fietsam Group and guest educator at Northwestern University.
March 8 marks International Women's Day, which celebrates the social, economic, cultural and political achievements of women everywhere. This day also marks a call to action to accelerate gender parity.
There was no shortage of questions, answers, opinions and thought-provoking challenges among the near-capacity crowd of women and men. Topics ranged from making policy changes in the workplace, redefining a diversity strategy, how to support and attract people of color, the idea of "two-sided" parity, how to retain, inspire and empower women in every career stage and how to encourage male leaders to get involved.
The panel shared personal stories of their career progressions and offered tangible advice for creatives at every level:
"Make a commitment to be aware. Keep talking about it. I know now it's not someone else's responsibility to give me the chance." Melissa Healy
"Let your superiors know the importance of a situation that matters to you. Ask them questions – how can I do this better? Differently?" – Dan Fietsam
"Talent management is about empowerment. Your superior may not know your life plan. Have the conversation. Take control of your career." – Juan Saldana
Create spaces for people who are underrepresented to engage. Invite them to a conversation that isn't an echo chamber." – Cher Vincent
"Take a chance. Make an example. People become more confident when they see change [happening around them]." – Tereasa Suratt
"Ask yourself regularly: Am I valuing my work or just the time I'm putting into the work?" – Chester Lantin