September 4th, 2023
London
Believe Their Pain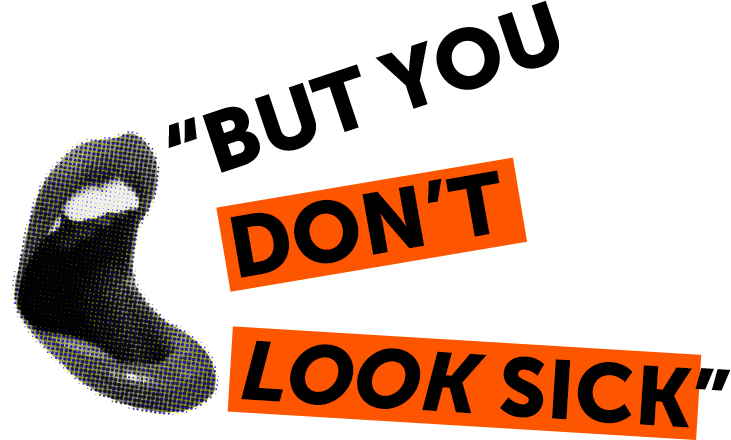 It's an unacceptable truth; women and non-binary people's pain is not taken seriously.
8 out of 10 women¹ in the UK feel they are not listened to by healthcare professionals – an experience of institutionalised sexism – which permeates culture, society and the workplace.
Research shows women are more likely than men to be affected by chronic pain. In these instances women generally experience more recurrent pain, more severe pain, and longer lasting pain², yet women's pain is routinely disbelieved³ and less likely to be treated⁴ because of damaging gender stereotypes. As Anushay Hossain, author of 'The Pain Gap' says "There's a pain gap, but there's also a credibility gap. Women are not believed about their bodies — period."⁵
A SheSays study into hidden illness and disability in the creative industry, revealed 83% of women and non-binary employees with an invisible health challenge or disability have actively chosen not to disclose it at work. 
Why? Fear of prejudice and discrimination.
62% actively hide their pain for fear of prejudice at work and 52% believe it could limit promotion and other opportunities for progress, if employers found out.

Like all systemic inequalities, it's only by allyship that this issue can be tackled. At SheSays we believe the first step is listening. When people tell us of their invisible illness, disability or other health challenge, we need to BELIEVE THEM. 
The SheSays Believe Their Pain campaign is in partnership with JCDecaux Community Channel, to bring the grim reality of disclosure to the streets, and social feeds, across the UK – driving the need for belief and a change in outcomes.
Below are three easy steps to advocate for those with hidden pain, illness and disability – as well as additional resources to further support allyship or those affected.
Three simple steps to become an advocate for hidden pain
Believe them
1 in 2 women said their pain had been dismissed because of their gender⁶.
Those who experience misogyny face bias and discrimination at every stage of disclosing hidden health concerns, from medical professionals to colleagues and friends, so the first step is to believe them and encourage others to believe them.
Educate yourself
Often the responsibility of educating unaffected people falls on those being discriminated against, which can be exhausting, alienating, and even dangerous.

Let's not put any more pressure on those affected to educate us. We need to be responsible for our own education, especially when things do not affect us directly, so we can fight against unconscious bias and make workplaces a safer and more inclusive environment for everyone.
Advocate for them
We want everyone to become a visible ally for an invisible issue. 
People with hidden health conditions and disabilities often face discrimination and stigma – so speaking up can be challenging. If you can say something or change something at your work, you should. We all need to advocate for each other.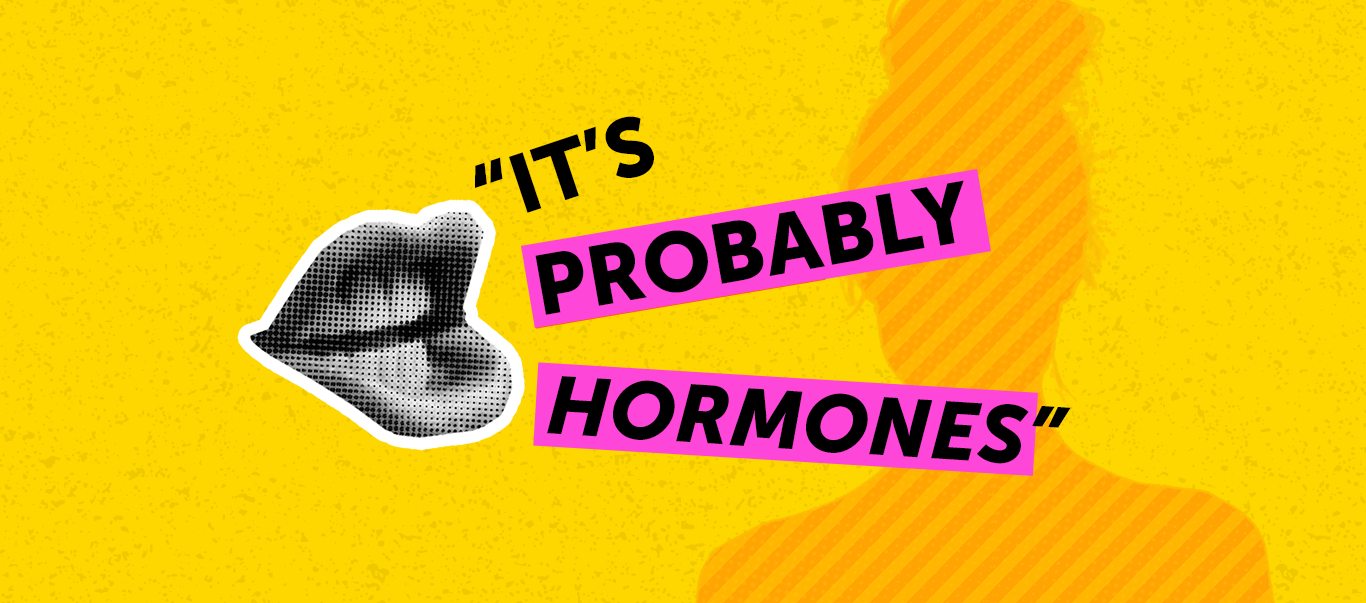 Create positive change in your workplace


To encourage inclusivity for all, including people experiencing invisible pain, SheSays suggest workplaces should:
Allow flexible working; hours and logistics.
This will help address those with care duties, reduce stress, and allow for those navigating illness or disability. 
Implement training to address unconscious bias and empower managers to handle complex subjects effectively and with emotional intelligence. 
Foster an inclusive culture with open discussion and visible comms that drive change.
Include tailored/gender-specific workplace considerations, from policies to health and safety risk assessments:
Ensure your environment supports the needs of women and non-binary people (e.g. spatial freedom for a pregnant person using a bathroom cubicle) 

Have gynaecological health policies

Employee benefits should also cater to women (e.g. Private healthcare with fertility treatment and menopause support) 

Parent and carer policies
Employ listening methods to gather insights from employees around needs.
Ensure employees have a safe, easy, and internally publicised way to request reasonable adjustments. 
Join networks and initiatives that drive change towards equality to build a more inclusive culture.
In addition, read and implement these things:
Sign off as an ally
Customisable email signature templates
Most professional comms still live in the dreaded inbox, so why not use your email signature to clarify your experience or allyship to your colleagues? 
Copy and paste the below into your email signature, and don't forget to customise as much as you want.

Managers:
This office believes women and non-binary people's pain, and supports those with invisible health conditions and disabilities. If this affects you, I am here to listen. 

Allies:
I believe women and non-binary people's pain, and support those with invisible health conditions and disabilities so I am [sharing these three easy steps to allyship] OR [educating myself, and I welcome the opinions of those affected].
For those who wish to disclose and discuss:
I am affected by an invisible [health condition] OR [disability]. [I am sharing the SheSays #BelieveTheirPain campaign to de-stigmatise this issue and am open to respectful discussion in this office.] OR [you can support me by sharing these three easy steps to allyship.]
Out of Office for those affected:
This office supports those with invisible health conditions and disabilities. I [work from home] to support my needs and [may be a little slower at replying to emails this week]. Thank you for your understanding.