Chicago
Turning passion into profit
Are you a painter? Writer? Candlestick maker? Turn what you love to do into a money-making venture. We'll talk about the who, what, where, when and how of turning an idea into something tangible and profitable.
Arrive for networking at 5:30pm with drinks provided by our generous host Basecamp! Our talk will start at 6:30pm sharp! Join the conversation now and during the event with #PassionIntoProfit.
Limited tickets will be released on Tuesday, May 5th at 10am!
OUR ROCKSTAR PANELISTS:

Jenny Beorkrem – Creator and designer of Ork Posters & Neighborly
Graphic designer Jenny Beorkrem started Ork Posters in 2007 with the design of a map of Chicago's neighborhoods. While working full time at a design firm, she learned to screen print, built an ecommerce site and added more city maps to build Ork Posters to the point where she could support herself. Since then she's continued to add maps to Ork Posters' product line and opened a retail shop called Neighborly as vehicle to support other indie makers in the Midwest and beyond, curated for home goods and artwork of a similar style to that first defined by the Ork design. Follow Jenny on Twitter @OrkPosters.
Kit Graham – Food Blogger and Author, Privacy Specialist at Groupon
Kit Graham is the author of The Gourmet Grilled Cheese Cookbook and thekittchen.com, a food site focused on recipes, restaurants, and travel. Kit's work has been featured on Better Homes & Gardens, MSN, The Everygirl, Refinery 29, and dozens of other websites. In 2014 she appeared as a contestant on the Spike TV reality cooking competition Frankenfood, where her mac and cheese jalapeño poppers scored second place on the Chicago episode. Kit is also a founder of the Windy City Blogger Collective, a community for Chicago area bloggers. Follow Kit on Twitter @thekittchen.
Susie Jendro – Soap Crafter, Technology Manager at OgilvyOne
Susie Jendro is a technology geek, soap crafter, and overgrown hobbit from Chicago, IL. She is the Technology Manager at OgilvyOne and has been an active part of the Chicago web developer community since 2007. She currently sits on the leadership committee for the Chicago HTML5 meetup group. After graduating with a BFA from Columbia College, Susie's life long enthusiasm for bath-time evolved into a soap making hobby. In 2013 she created SWOON Soap, her own small business of hand-crafted soaps and other natural bath products. Her focus is on creating all-natural, eco-friendly, quality bath and body care with thoughtful aromas and creative forms. SWOON Soap bar soap, beard oils, and linen sprays are currently for sale at the Edgewater Workbench in Chicago. Follow Susie on Instagram @SusieJendro.
Lisa Lubin – Freelance Travel/Food Writer/Photographer
Lisa Lubin is an established travel/food writer, three-time Emmy®-award winning TV producer, video consultant, and travel industry expert. After more than a decade in broadcast television she took a sabbatical, which turned into three years traveling around the world. She documents her (mis)adventures on her blog, LLworldtour.com. Her writing and photography has been published by American Way Magazine, Wall Street Journal, Chicago Tribune, West Jet Magazine, Sheridan Road Magazine, and others. She recently published The Ultimate Travel Tips: Essential Advice for Your Adventures available on Amazon. Follow Lisa on Twitter @LLWorldTour.
HUGE THANKS TO OUR HOST!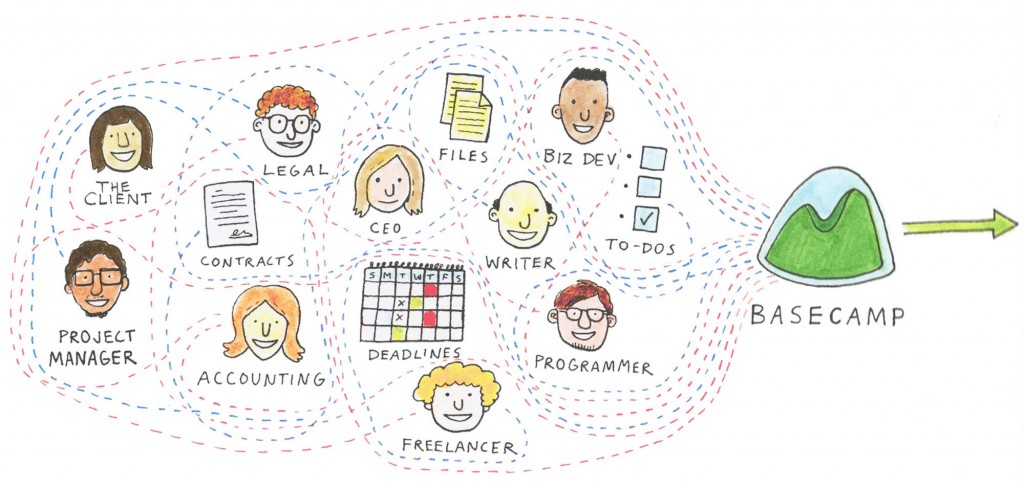 Basecamp helps you wrangle people with different roles, responsibilities, and objectives toward a common goal: Finishing a project together. Try Basecamp free for 2 months!