Chicago
Intellectual property & copyrights
Join SheSays Chicago on Tuesday, August 11th at 6pm to learn about the importance of intellectual property and copyrights in the creative world.
Saper Law attorney Daliah Saper will speak about copyright and sharing online content, FTC disclosure guidelines regulating endorsement via social media, defending your brand online, and other business-related online issues.
6:30pm: Networking
7:00-8:00pm: Seminar
Thank you to Saper Law for hosting this event!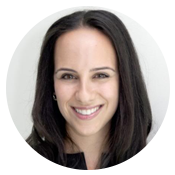 Daliah Saper, Principal of Saper Law, is a member of the Illinois Bar and both the General Bar and Trial Bar of the U.S. District Court for the Northern District of Illinois. She has handled many high profile cases (including one she argued before the Illinois Supreme Court) and is regularly interviewed on national tv, radio, and in several publications including: Fox News, CNBC, ABC News, The Chicago Tribune, WGN Radio, NPR, and a slew of smaller websites. She has received the honor of being named a "Rising Star" by Super Lawyers magazine  seven years in a row, is recognized as a leading Media and Entertainment lawyer by Chambers and Partners, featured on the cover of TheXemplar magazine, profiled by the Chicago Law Bulletin, and has been nominated for the prestigious ATHENA Young Professional Leadership Award.  Most significantly, Daliah has also been honored as a "40 Under 40? by Law Bulletin Publishing Company, an incredibly competitive list of accomplished attorneys compiled from thousands of highly qualified nominations. (Read the detailed profile here.)  Daliah is an Adjunct Professor at Loyola University Chicago School of Law, teaching a Sports and Entertainment Law course. She has also served as an Adjunct Professor at the University of Illinois College of Law, teaching an Internet Law course. She is on the faculty of PLI, Practicing Law Institute, and has been selected by Harvard Law School's Berkman Center for Internet & Society to be a member of Harvard's new Online Media Legal Network (OMLN).
Thank you to SheSays member Julie Goldsberry for the invite design!