New York
Diversity | Equity | Inclusion in recruitment and retention
Now more than ever, we need to shift our mindsets for recruiting and retaining a diverse creative talent pool. Agencies have to think beyond the numbers and execute solutions that disrupt bias. And take a big leap in avoiding nepotism. From identifying BIPOC talent, through mentorship and building their careers, to engaging creatives in their work for both existing clients/brands and in the approach to new business. DEI cannot solely be an HR or leadership responsibility, it needs to become ingrained in an organization's culture + DNA, across all individuals and teams.
Our roundtable will include a diverse panel who can speak to their own perspective and commitment based on their role within their company.
MODERATOR & PANELISTS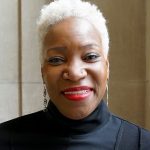 Carol Watson – Chief Inclusion Officer at BCW Global
Carol will be moderating our roundtable, and as BCW's Chief Inclusion Officer, she has a deep understanding of the business approach to embedding inclusion and the metrics-driven practices of building and nurturing a truly inclusive organization. She believes in the relentless progress of inclusive organizational transformation in her work internally and as an external marketer, thought leader and inclusion & diversity (I&D) practitioner. 
Prior to joining BCW, Carol was Senior Director, Global Advisory and Consulting for Diversity Best Practices/Working Mother Media, responsible for advising and consulting 200+ mid- to large-sized organizational leaders at all levels on how to best leverage proven, innovative diversity initiatives and sustainable culture change strategies. Projects included I&D in communications, the impact of employee resource groups, strategic diversity recruiting and leadership accountability. Additionally, Carol has consulted on structure, benchmarking and auditing practices and leadership accountability. 
Carol co-founded the marketing and media industry initiative Inclusive100 with She Runs It, which brings together the advertising, media and marketing ecosystem to benchmark workforce, workplace and inclusive culture progress and share best practices with 30+ marketing organizations participating quarterly. 
She has a Masters of Organizational Development from Pepperdine University, as well as certifications in Intercultural Development Inventory, Myers-Briggs Type Indicator and Coaching. 
As a lifelong learner, Carol can also be found performing in a cover band on bass, vocals and bongos.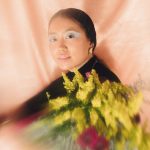 Jezz Chung – Creative Equity Advisor & Transformation Facilitator
Jezz is a Brooklyn-based writer, poet, speaker, and facilitator committed to building a liberated, equitable, and radically inclusive future. Building on a multifaceted career in advertising as a strategist, project manager, and copywriter, her work focuses on creating transformations within organizations and creative communities.
She was featured on the April 2020 cover of Adweek and named one of 18 Adweek x ADCOLOR's Champions of Diversity & Inclusion. Her work has been featured in Huffington Post, The Drum, Fast Company, Washington Post, Mashable, and Campaign Live.
Jezz approaches her work through the lens of expression and empowerment, expanding her artistry through interactive live experiences that explore conscious communication while centering BIPOC and queer voices. You can find her sharing her thoughts on equity, identity, creativity, and emotional well-being on Instagram  @jezzchung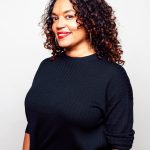 Tara Garcia – Director, Global People Strategy & Talent Acquisition at VIRTUE Worldwide
Shifting gears from a decade in healthcare, Tara arrived at DDB-NY in a post 9/11 New York City and was enamored by the industry, the people, and most importantly, the creative process. In 2004 she followed her team to ArnoldNYC where for 12 years, she helped to mold agency culture and manage creative talent. Taking a leap into yo uth marketing in the digital and social space, she joined Carrot Creative in 2015 to develop a creative resourcing discipline and recruit creatives. Almost 20 years and multiple mergers later, she's never felt more inspired. She is passionate about creating teams that reflect the world around us as well as helping to foster an environment where they can thrive. She's currently curating a team of best in class talent poised to tell meaningful stories at VIRTUE – the creative agency born from VICE. 
Tara is a proud native Bronxeña and floraphile. Her lifelong pursuit of collecting old things, researching their former lives, and matching them to new owners is her happy place. Bodega flowers racks, flea markets and career fairs are always loaded with the next treasure!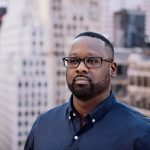 Kinney Edwards – Global Head of Creative Lab at TikTok
Kinney is currently Global Head of Creative Lab at TikTok. At TikTok he is focused on innovations and experiences that inspire, educate and unlock the possibilities for marketers and businesses of all sizes to reach their full potential on the platform and connect with its unique creative community. He believes regardless of the medium, creative work must have an emotional soul that resonates with the audience to be effective. Previously as Executive Creative Director at Tribal Worldwide/ DDB Group, he led creative teams on high-profile brands including Adidas, AT&T, Mars Wrigley Confectionery, Mars Petcare, Cadillac, National Football League, Pfizer Consumer Healthcare, Wounded Warrior Project, Nickelodeon, Intel, Pepsi, Diageo, Philips, UNICEF and Neutrogena.
Kinney has taught portfolio classes at Miami Ad School, and has guest lectured at the Fashion Institute of Technology. He's both won and judged at the industry's top award shows, including being amongst Adweek's "Creative 100" list. Kinney is also a frequent op-ed contributor to various advertising media outlets and is a consistently featured panelist across industry events including Advertising Week. But above all, he loves making work for humans not robots.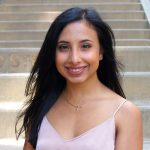 Shaunah Margaret – Senior Copywriter at Rauxa and Co-Founder of Women Who Create
Shaunah is a Senior Copywriter at Rauxa and the Co-Founder of Women Who Create, a mentorship program for women of color. Originally from Detroit, Shaunah graduated from College for Creative Studies with a degree in Advertising Design. She continued her journey through MAIP ℅ 2012 at BBH in New York City, and went on to launch campaigns for brands such as Bud Light, Cape Cod Potato Chips, Advil, Milky Way, and Verizon at various agencies.
Shaunah was also nominated as one of the participants for HP's #MoreLikeMe program, she's been featured in The Drum's 50 under 30 list of creative women, 4A's Maiper to Watch, and was selected as a Vital Voices Leadership Incubator fellow.
[Photo above by José Martín Ramírez Carrasco (@martinirc) on Unsplash]