August 31st, 2016
Chicago
Thinking of Starting a Side Project? These 4 Creatives say "Do it!"
SheSays Chicago has assembled some of the top women and men in creative for the sole purpose of helping YOU. Our mentors come from a wide variety of backgrounds and are here to answer questions and share insight on specialized topics chosen by our community.
The most recent Who's Your Momma mentor roundtables took place July 28, 2016 at Ascend Trainingin Chicago—with Lollapalooza as a lively backdrop. The session "Working On and Leveraging Personal And Side Projects" featured mentors from four very different backgrounds: Ari Krzyzek, Creative Director and Chief Designer at Chykalophia Group; Lisa Lubin, Video & Media Consultant, Broadcast Journalist, Writer, Photographer and Travel Expert; Patrick O'Rourke, Digital Marketer and Storyteller at Ozman Media, Peaches & Hot Sauce Podcast; and Skip Tramontana, Creative Director at Innocean USA.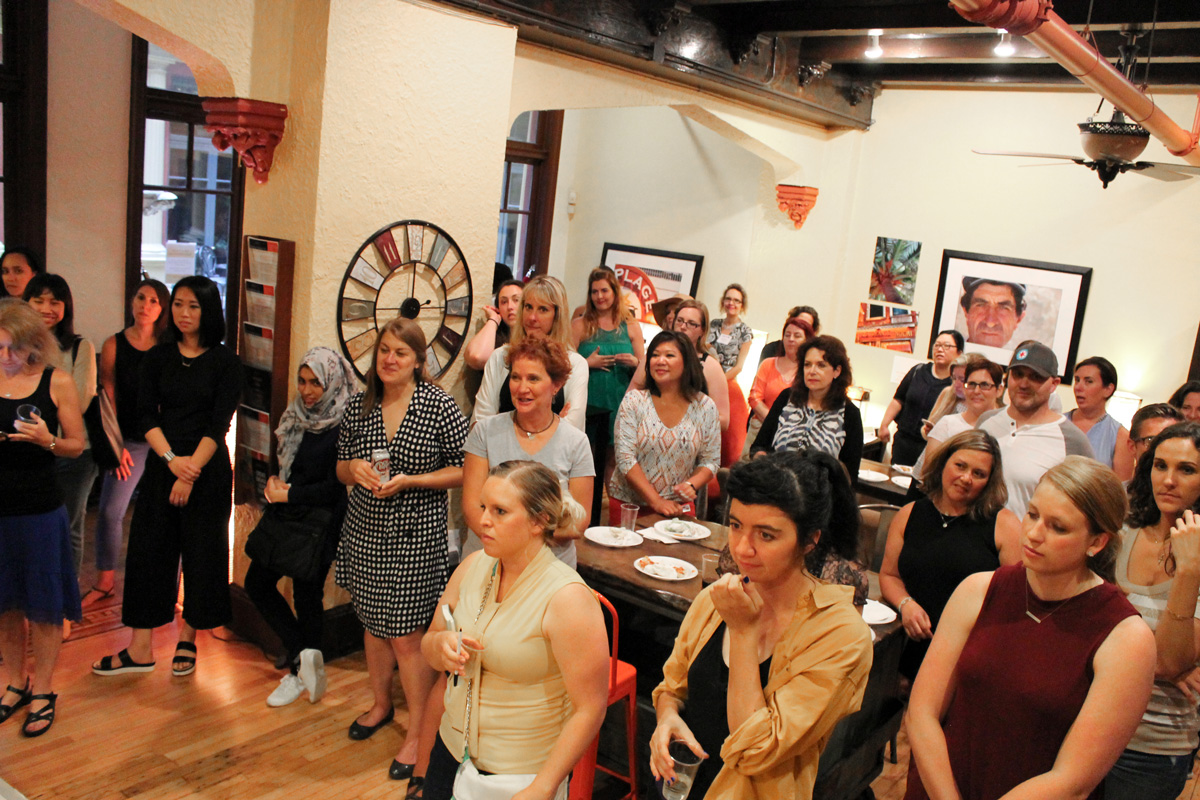 The panelists spoke about starting a side or freelance gig, turning it into your main gig and pursuing your passion. Here are a few of their thoughts:
How to start
Start small
Follow your passion
Use your skills
How does the side project fit with your personal brand?
Bridging the gap to monetize your side project
Let it happen organically
Have a nucleus where people can find you (i.e. blog)
Using social media
Get on emerging platforms early
Know where your audience hangs out
Get people talking about you (Reddit, twitter)
Not ready to quit yet?
Prioritize your time
If you love it, you will want to work on it every day
Set aside time every day – make small goals
Unexpected challenges
Deal with disappointment – not everything will convert or happen
Learn how to say NO – everything must align with your vision/brand
Set aside money for taxes
Listen to advice
Avoid distractions – the Coffitivity app was mentioned
Business aspects
Hire an accountant ASAP
Keep receipt expenses separate – the Expensify app was mentioned
Consider having a lawyer review contracts, etc.
Manage business money separately
We are grateful to Ascend Training for sharing their beautiful space with our group and we encourage creatives to check out their hands-on courses and workshops for graphic designers, web developers and video editors of all skill levels.
Do you have a great topic in mind for a mentor roundtable? Or do you have industry knowledge to share with our mentees? Reach out to us at chicago (at) weareshesays.com