May 2nd, 2018
Cape Town
First SheSays in Africa launches in Cape Town
Opening to a packed room of over 300 passionate women, SheSays Cape Town kicked off with a bang on 19 April. It is the first chapter in Africa.
"This is the first time I've seen the empowerment and support of women in the creative industry out in such force", gushed author and panellist Paige Nick post-event, which took place at the Red & Yellow Creative School of Business. "If what [the team] pulled together last night for their first gig, is any indication of what's to come, we're all in luck."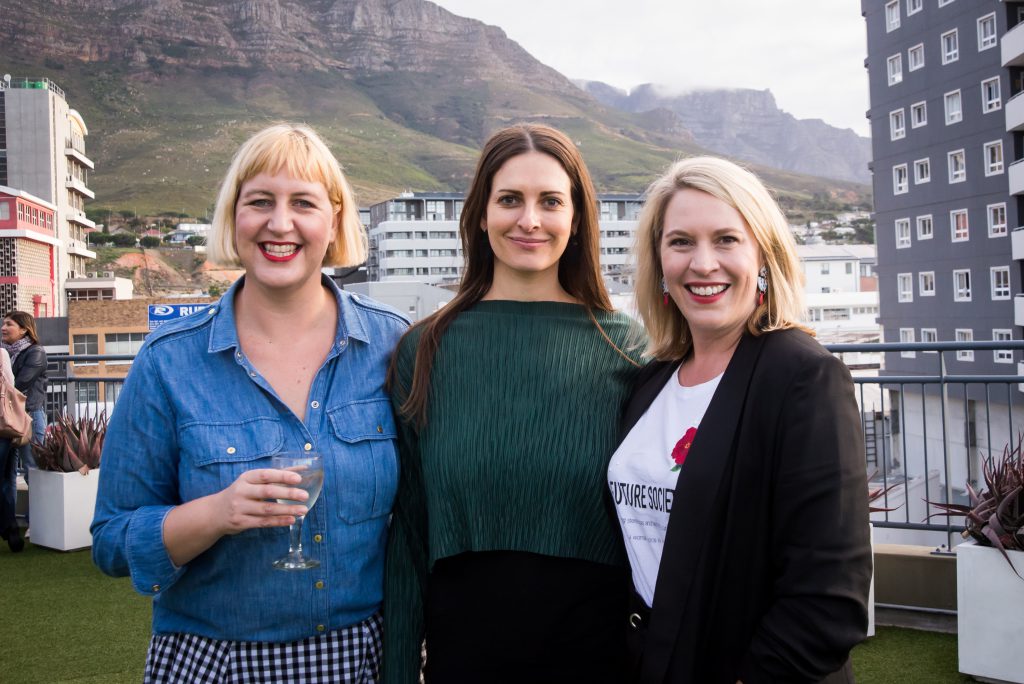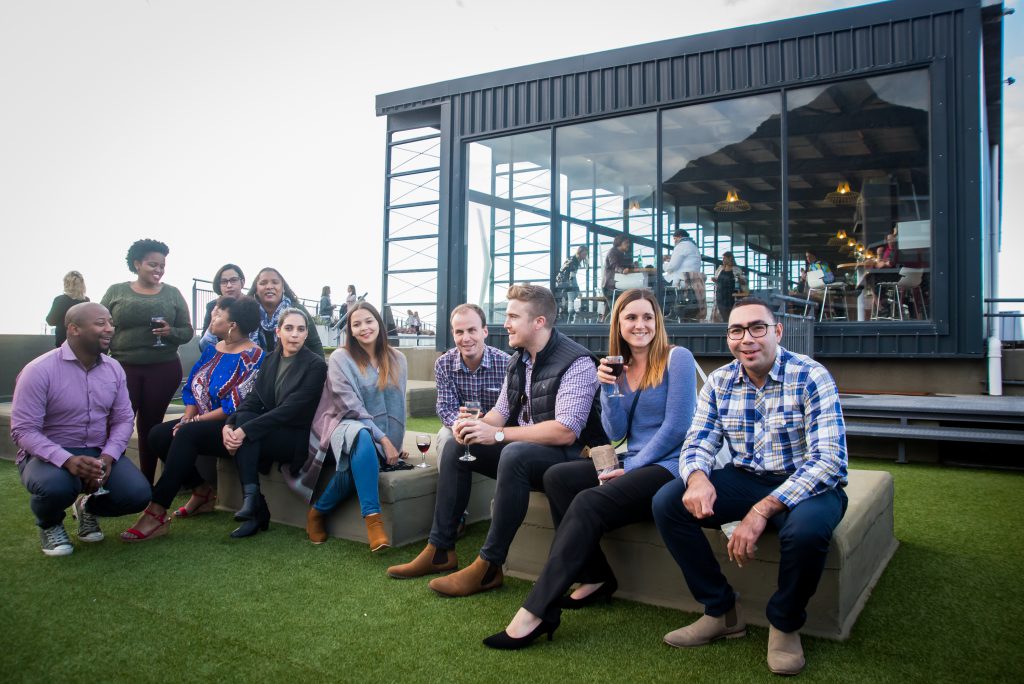 Guests were treated to wine by Trizanne Signature Wines, mineral water by S. Pellegrino and Acqua Panna and snacks from Woolworths at Red & Yellow's stunning rooftop bar, taking in panoramic city views on a crisp autumn evening – with an opportunity for networking before the panel discussion.
Then everyone was ushered downstairs into the auditorium to hear from industry powerhouses which included Red & Yellow CEO Nikki Cockcroft, publishing dynamite Ingrid Jones, author Paige Nick, former Head of Strategy at Saatchi & Saatchi, Tharina Haas, and Sturae Hickley, head of the award-winning ad operations team at Mark1.
Future-proofing your career and staying resilient
Moderator Dr Dorrian Aiken kicked off the evening's theme – Future-proofing Your Career – by asking panelists what their advice would be to stay career resilient. "The mark of a strong woman is the ability to take life in her stride", advised strategist Tharina Haas. "If you choose to lie down when the going gets tough, that's where you'll stay. If you choose to lift your chin, and stare it down, chances are good things will come". Paige Nick agreed that it is often the "douchery" in the workplace that makes you resilient, drawing big laughs from the audience, while Sturae Hickley emphasised that being a mother encourages her to be resilient. "I think about those women and my daughter coming behind me, and if I need to sacrifice for other women to get ahead, I'll do that."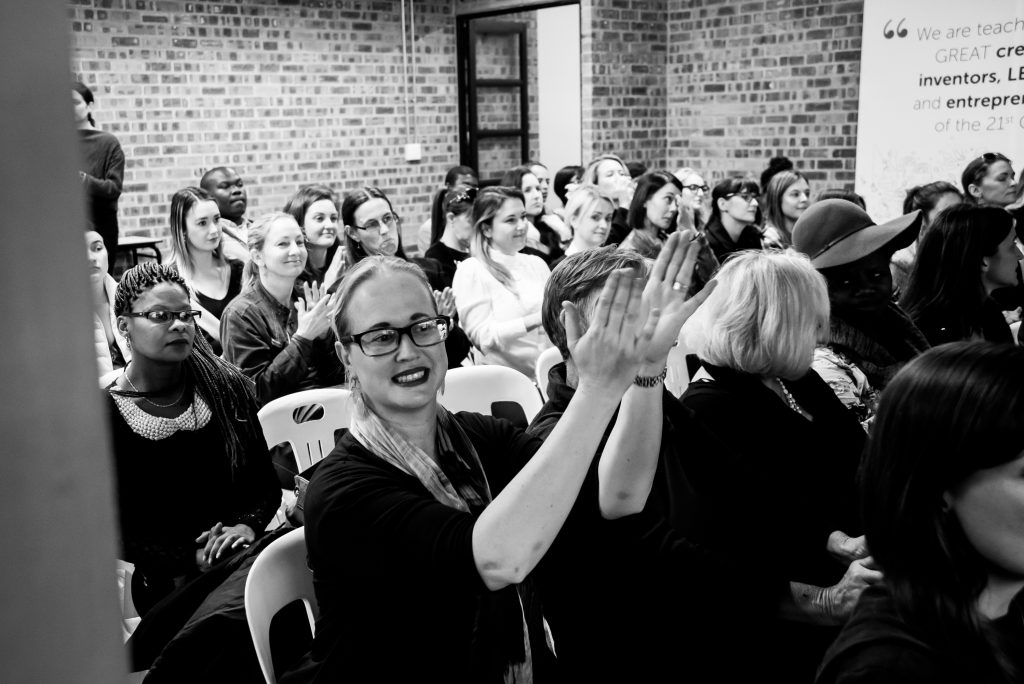 How to stay relevant
For the next question, staying relevant in such a fast-paced industry, everyone agreed that it no longer pays to stick to one role or career choice – especially with how fast technology is changing. With 85% of the jobs that will be important in 2030 not even existing yet, it's important to constantly upskill yourself.
For Nick, fueling her passion (novel writing) has helped her to stay relevant and move forward in her career journey. "We are sometimes so focussed on our core skill for decades, that it's not only refreshing mentally, but also gives your career longevity to exercise your brain in slightly meandering courses."
As the youngest panellist, Hickley was quick to point out that as a 30-something she has to stay "on the pulse" but that she constantly learns from those ten years her junior. Cockcroft added that there will always be a space for 40, 50 and 60-somethings in this young industry, as they offer unrivalled experience and EQ that a twenty-something will never have. "We are more relevant than we've ever been. The older you are, the more you know, the more relevant you are, the more influence and impact you have."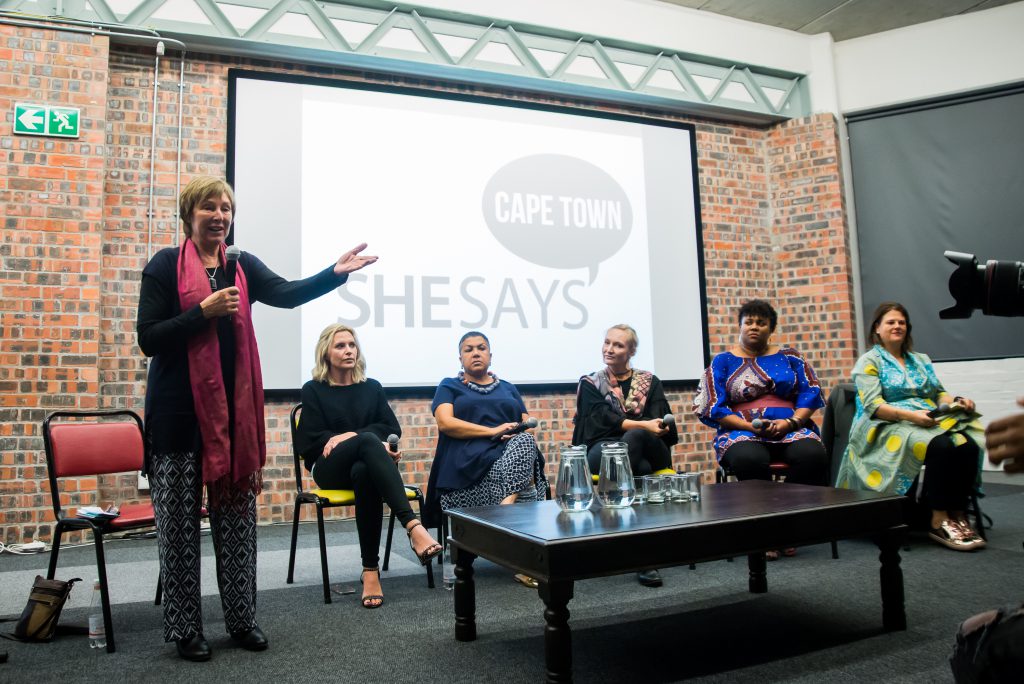 Motherhood: fighting for flexibility
The discussion naturally covered the challenges of motherhood for those working in the creative industry. Both Cockcroft – a mother of four – and Ingrid Jones pointed out that there is no reason why South Africa can't follow the examples of Scandinavian countries, where both men and women are entitled to parental leave.
"A parent is a parent", said Jones. "Men should get the same amount of paternity leave as what women get for maternity." Cockcroft agreed, emphasising that women have to fight for their own flexible working conditions, and that women must have each others' backs, for example by not arranging dreaded 8am meetings if it's not absolutely necessary.
The mood in the auditorium was electric, with audible murmurs of agreement from the audience and a flurry of questions after the panel discussion. "It really felt like a safe space, to talk about things you don't normally feel comfortable bringing up", remarked one attendee.
"We are feeling euphoric to say the least", commented chapter director Marina Tokar. "It has taken a lot of hard work to get here but we couldn't have dreamt of a better turn-out, frank commentary and overwhelming support. We can't wait for the next event later this year."
Join the group on Facebook and Twitter @SheSaysCapeTown, or get in touch at shesays.capetown@gmail.com.