August 11th, 2020
Munich
Embracing Diversity
We strive to embrace diversity and inclusion in our schools and workplaces, but there is often a great divide between theory and the way we pursue it in actuality.
What do we need to create inclusive environments?
Tatjana Krajsic believes that in order to make diversity work, we need a shift in mindset in the way people interact and engage such as the openness to consider new approaches. SheSays Munich sat down with Tatjana in a conversation to discuss perspectives what this change might entail.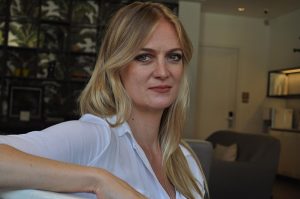 Following our very first online session with Tatjana Krajsic on the topic of Embracing Diversity, please find below the recording of the session:

Please note: The Q&A session has not been fully recorded given to some internet disruptions. Hence, it can't be found in this recording. We sincerely apologize for this.
If you wish to connect with Tatjana, please check out her LinkedIn profile and her Instagram profile.
THANK YOU for joining and follow us on our Social Media channels to stay tuned: Instagram | Facebook | LinkedIn
Want to get involved? Write us via shesays.munich@gmail.com