July 13th, 2016
Chicago
Advertising Motherhood event recap
by Lidia Varesco Racoma (photography by Beckie O'Connor)
On Monday, June 6th SheSays Chicago and ParentKind (an employee resource group at Leo Burnett Chicago that provides advocacy, benefits and community) welcomed a panel of four women to discuss strategies for juggling raising kids and working in the creative industry. As a mom of two—kids and businesses—I was inspired by and learned so much from these fellow working moms.
The moderator for the panel was Alexandra C. Eidenberg, President and Co-Founder of The Insurance People. She runs a 501c4 lobbying organization called Mom+Baby that fights for the rights of women and children online, in person and on the hill.
The panelists included Carlene Mahanna, Manager Talent Acquisition and Founding Contributor in SapientNitro's Career Returns Program; Rachael Hardy, Creative Director at Walgreens; Mylene Pollock, EVP, Creative Director at Leo Burnett; and Diana Canto-Sims, Business Growth Strategist for busy Woman-preneurs.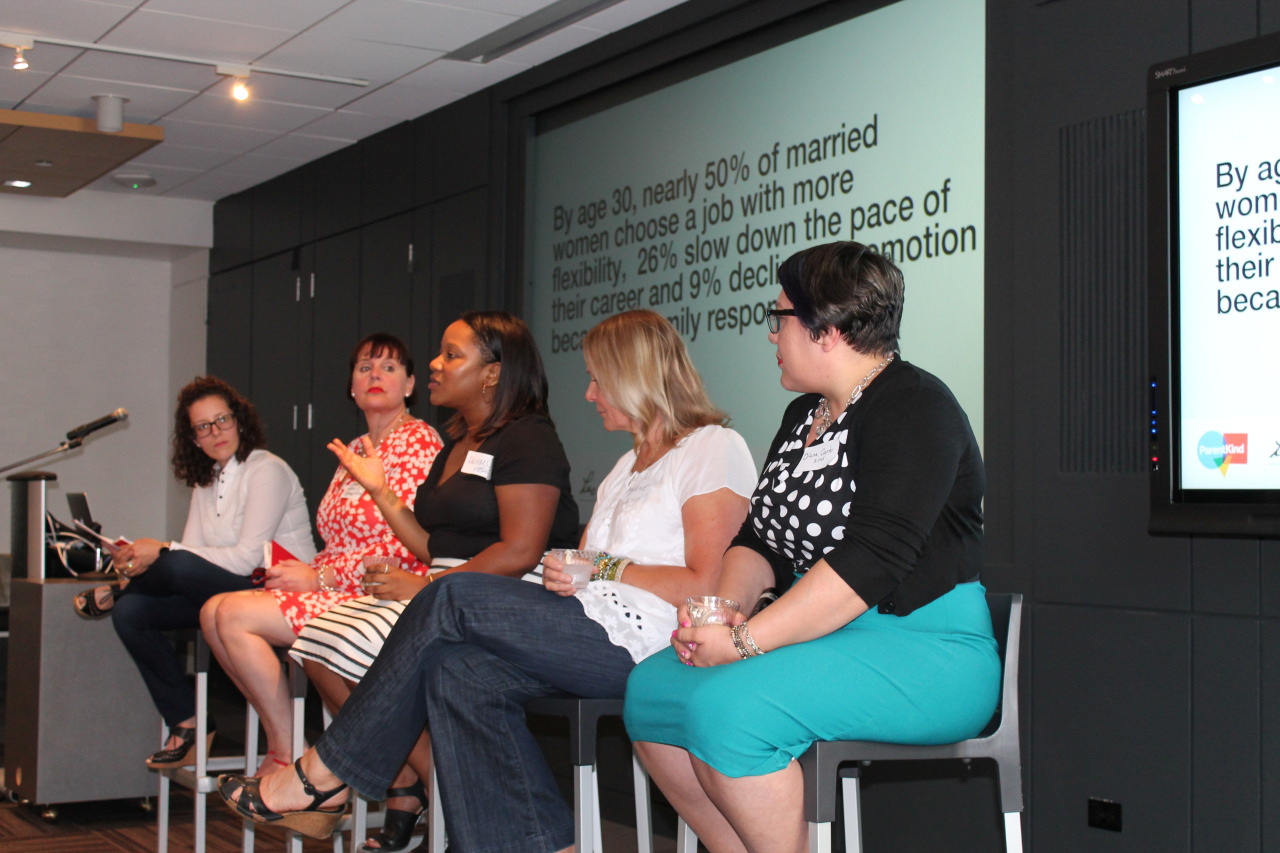 On how to ease back into work
Take the pressure off yourself to be perfect and allow yourself to ease back in for 4-6 weeks. Be honest about what you can/cannot do. Know your priorities and your family's schedule, figure out the times of day that are most important to spend with your kids and work around them. Don't feel guilty about daycare! (Amen, sister!)
On work-life balance
Be very direct with your boss regarding your goals for your time. Talk to your boss and team honestly and manage their expectations. Leverage daycare—use that time to get things done (guilt-free!) Be fierce and proactive in your scheduling—block out your calendar carefully. If you are working with fellow moms, help each other and cover for each other.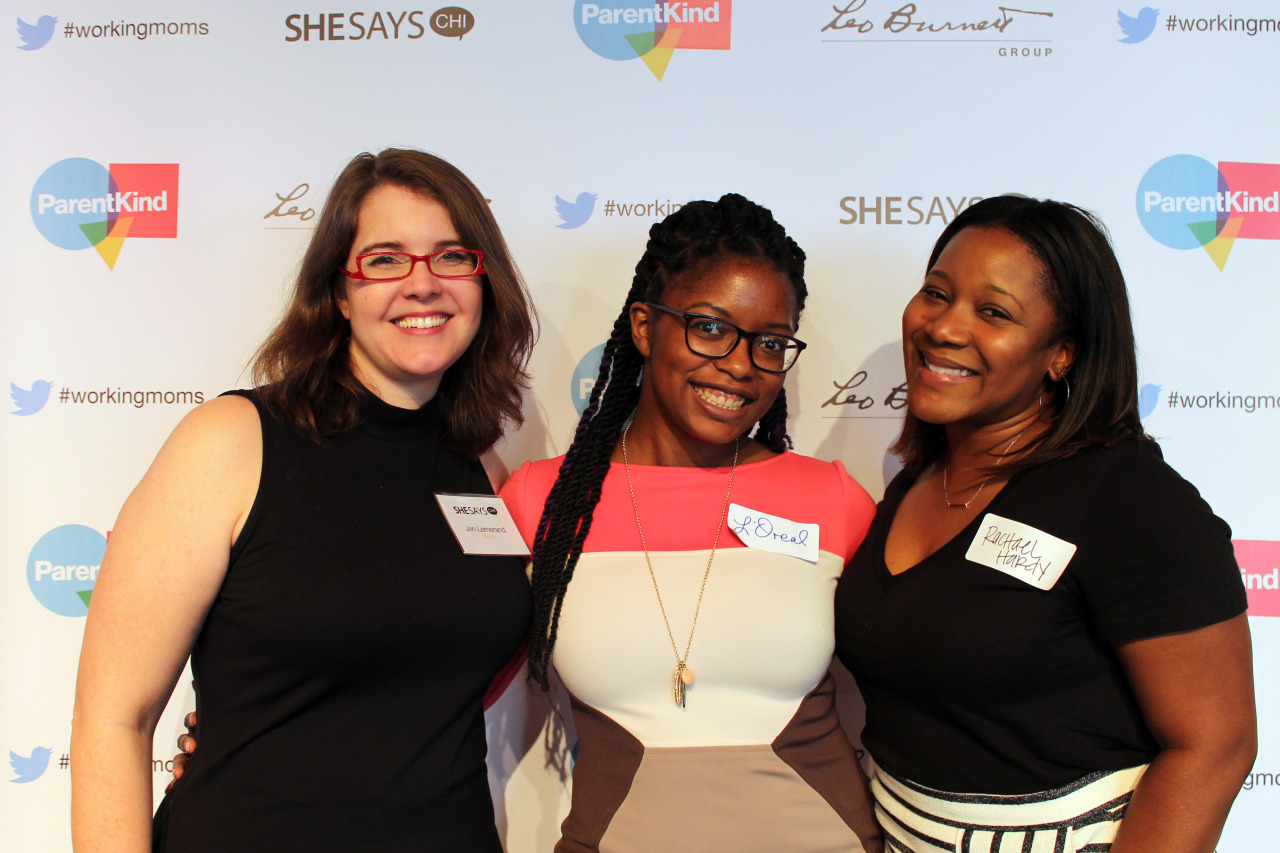 On reentering the workforce
Carlene spoke about "returnships" and the 3 things you must do to return to the workforce:
1.    Have a digital presence
2.    Know the language of millennials
3.    Be open to going back to school, brushing up your skill set and/or asking for things that may not be there yet
She also mentioned these "mom skills" that can be used as an asset when returning to the workforce: budgeting, volunteering, getting people places on time, a passion/desire to come back to work.
On talking to your boss
Present answers and solutions instead of problems. Say what you can and cannot do. Be direct and responsible. As Mylene said "I just want to know they can get [the work] done."
On getting equal pay
Never be afraid to negotiate. Do research in your industry. Don't just think about salary, also consider other benefits such as sick days, vacation days and time off. Hold your ground and ask for your value. As Carlene said "The ball is always in your court." Diana said she loves negotiating with employees and encouraged others to do the same, saying "They help me make money."
The common thread throughout the discussions was: know what is important to you and stand your ground—ask for what you want but be prepared to collaborate (and sometimes be creative) in order to make it work.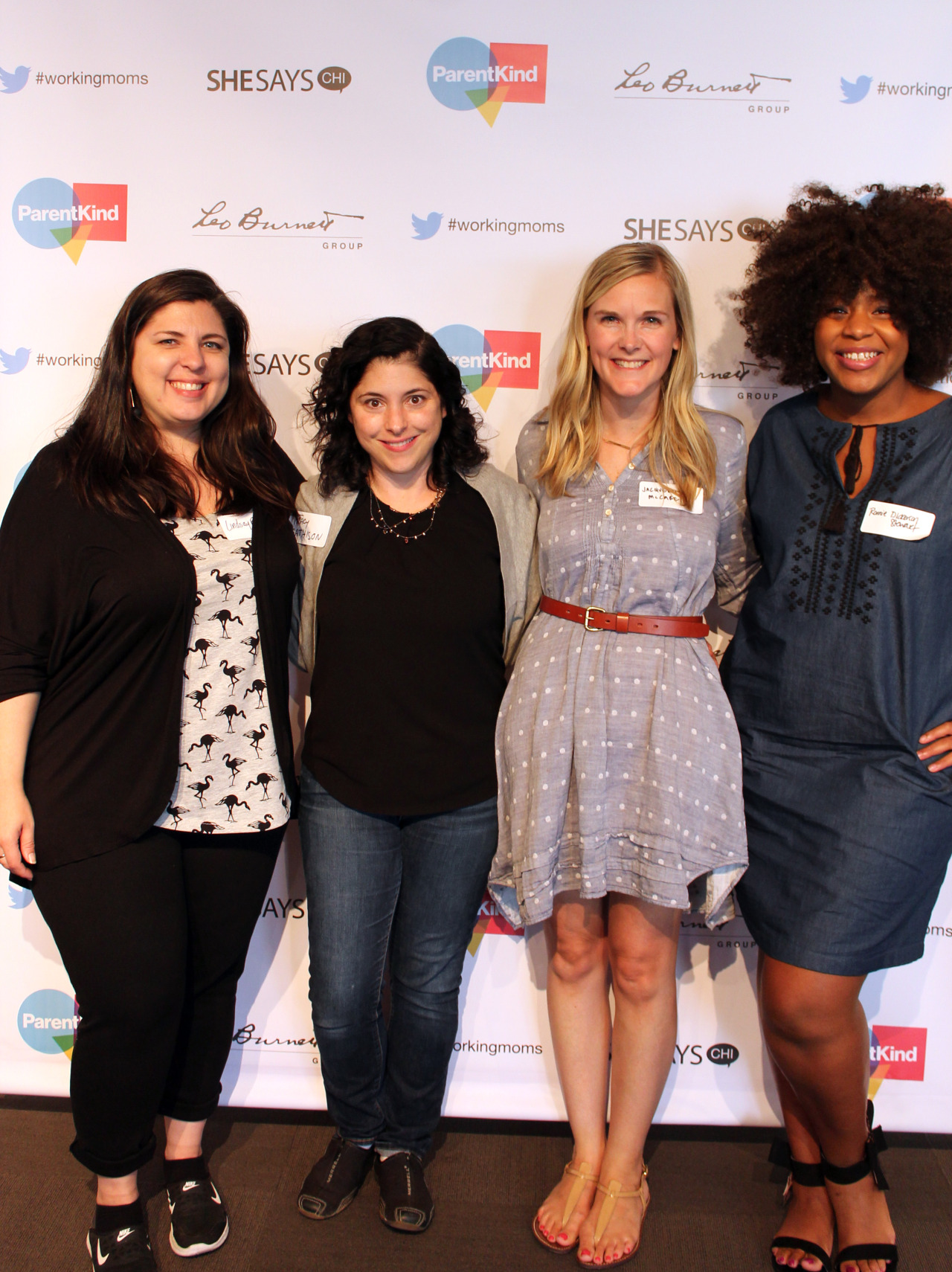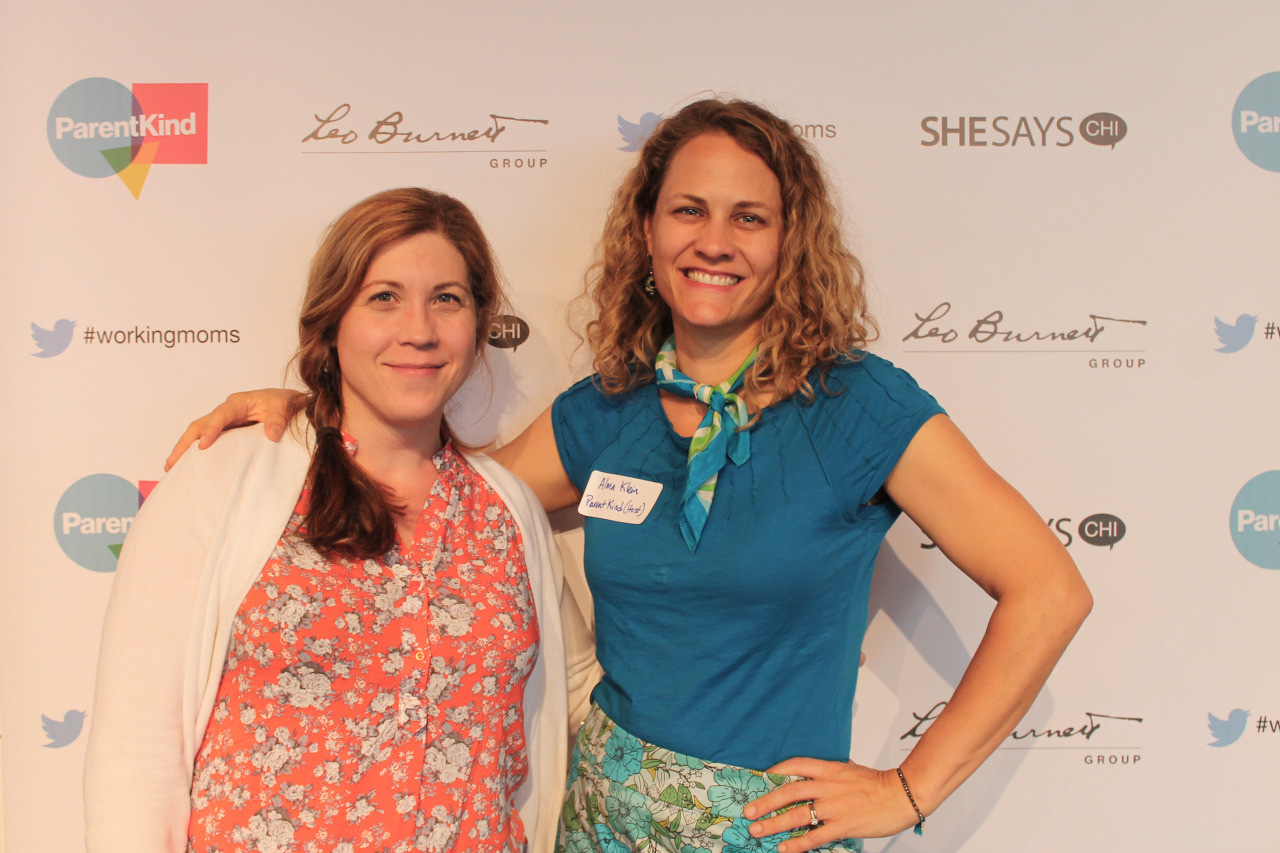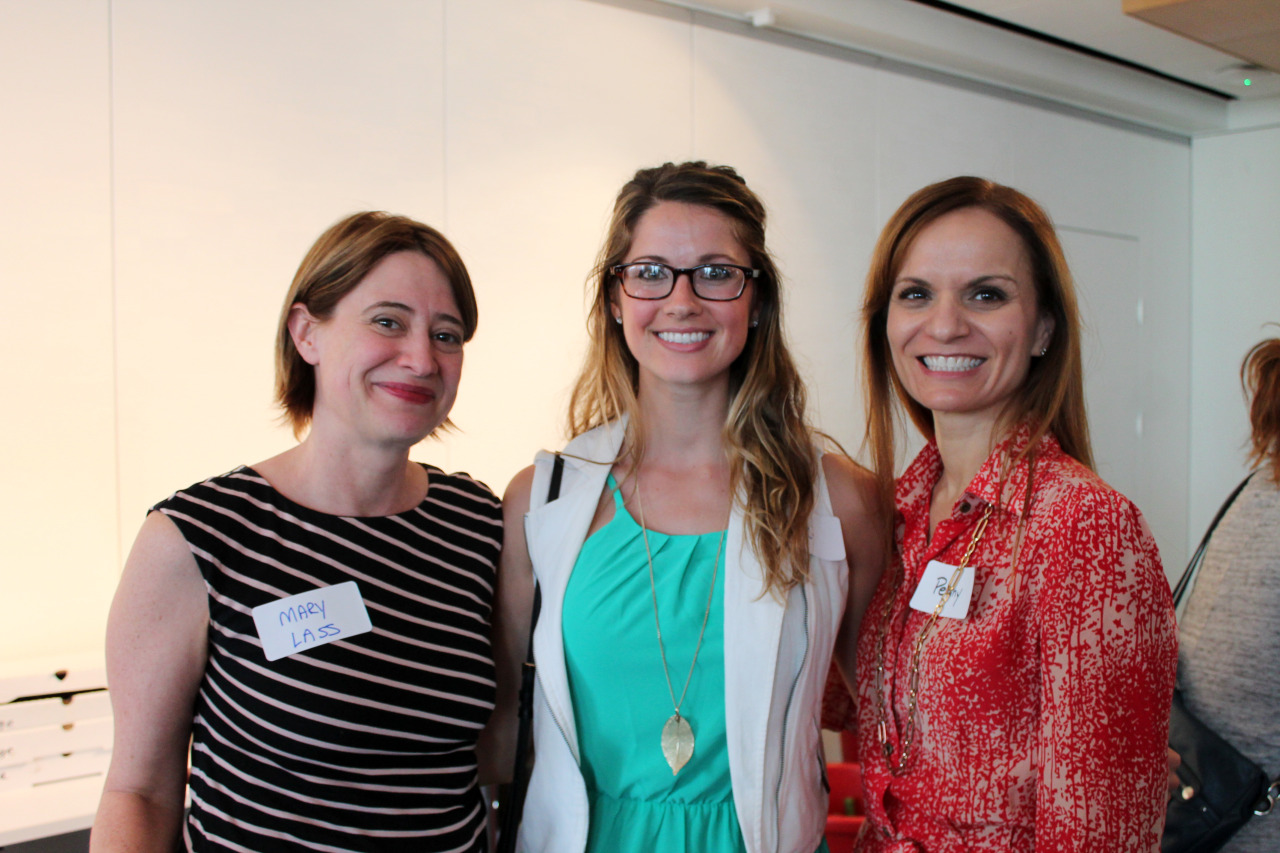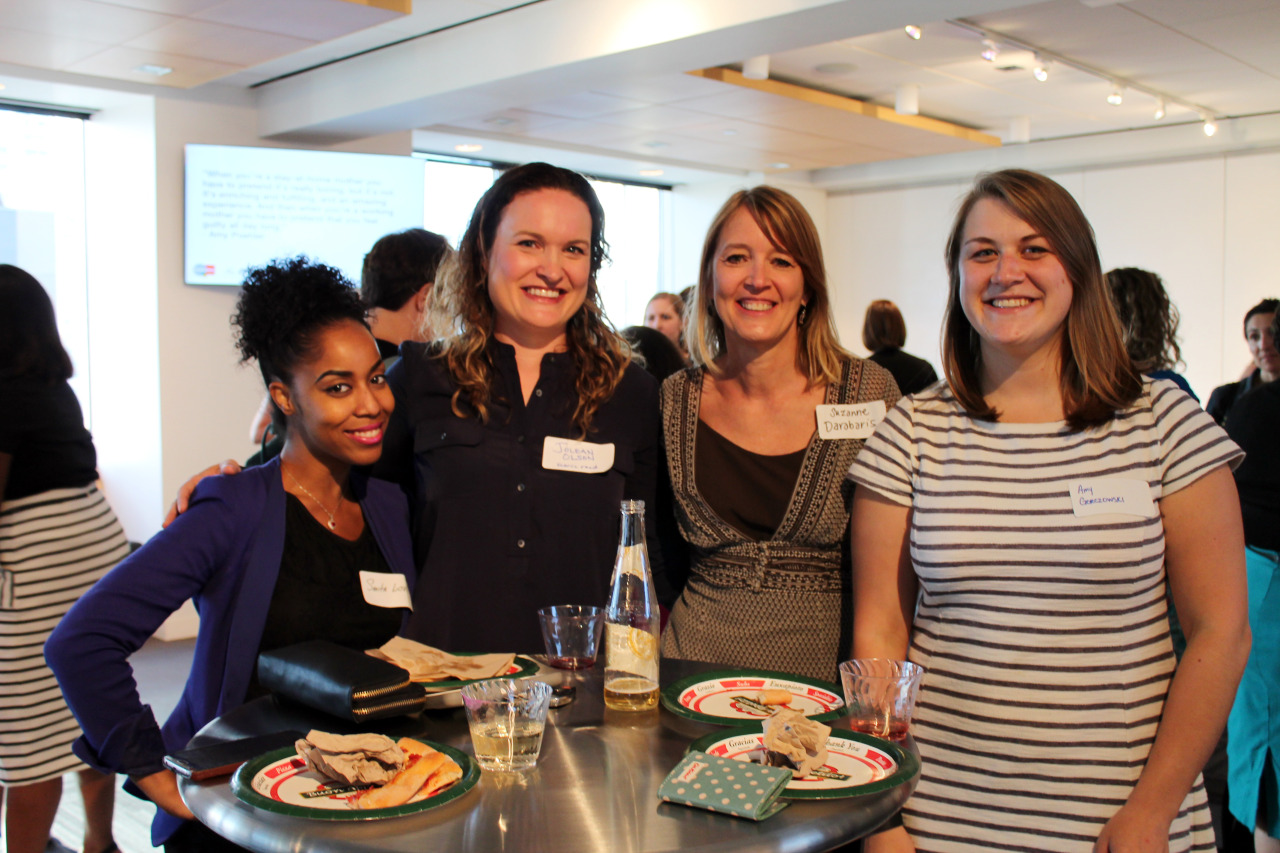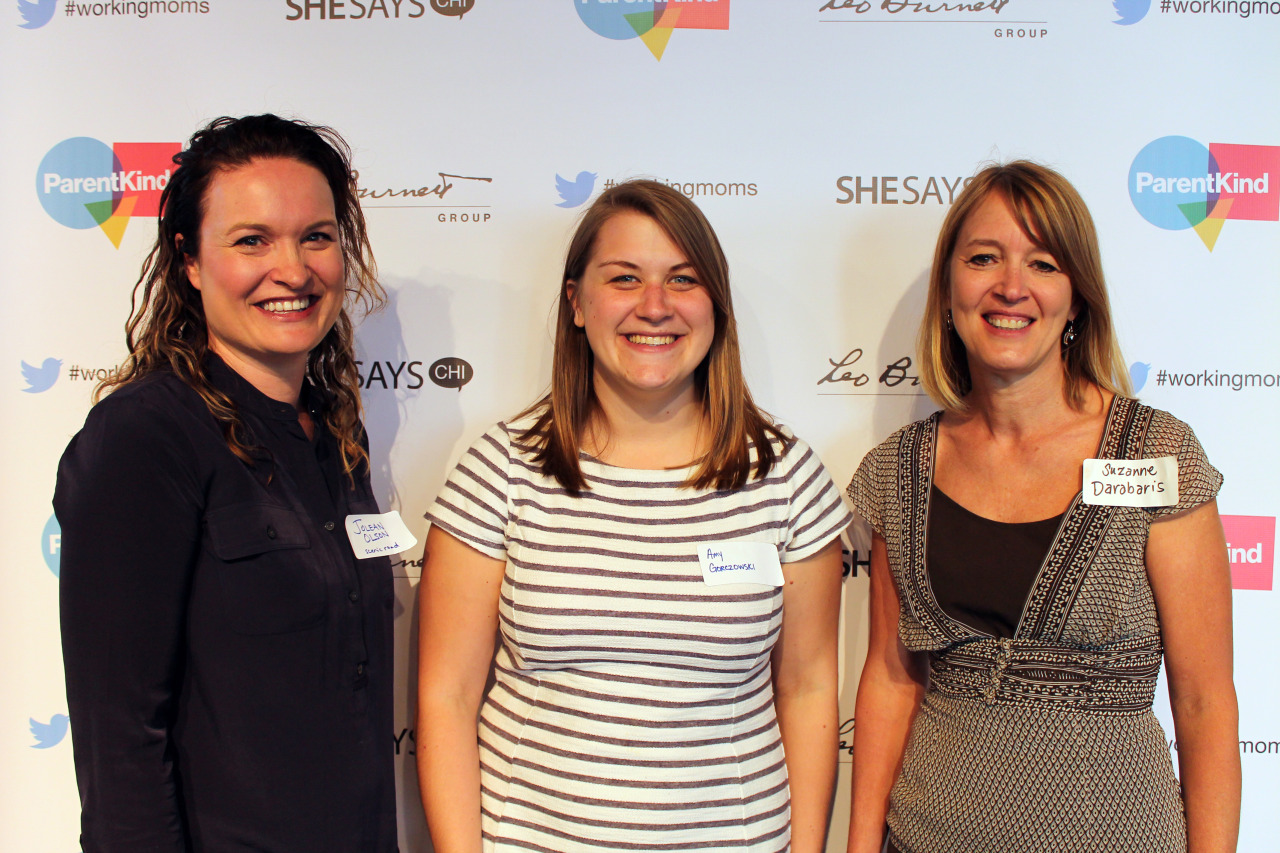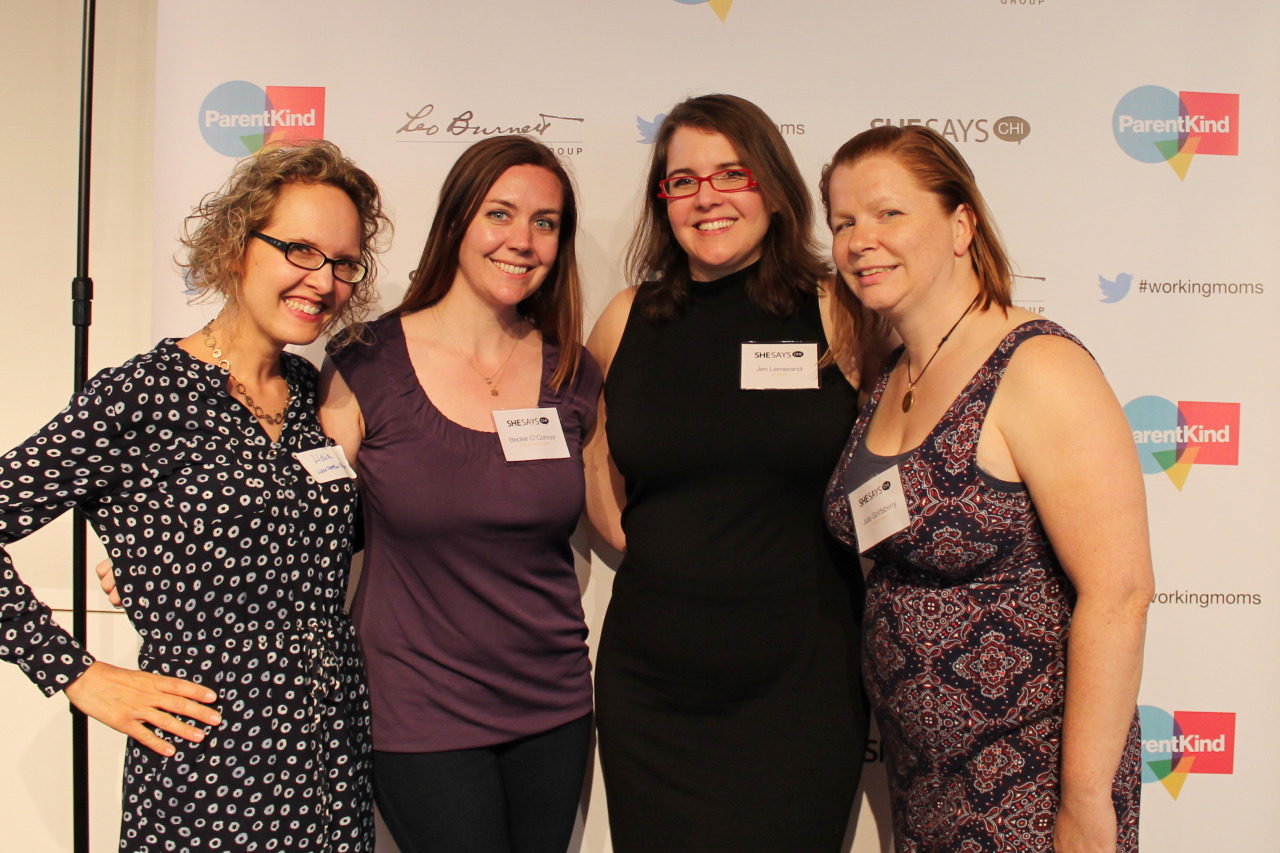 We would love to hear how you are juggling motherhood and working in the creative industry work. Please share your stories!
Art director and designer Lidia Varesco Racoma is a member of SheSays Chicago and a mom of two—kids and businesses. She blogs about juggling motherhood and small business and created the Biz Mama Facebook community to share stories from moms in business.