Chicago
Who's Your Momma speed mentoring
The creative industry can be an exciting and challenging landscape to work in, and the path you take is totally up to you. Once you pick a direction, though, it helps to have a professional there to offer some guidance along the way. That's where the SheSays: Who's Your Momma event comes in. SheSays Chicago has assembled some of the top women (and men!) in creative for the sole purpose of helping YOU. Our mentors come from a wide variety of backgrounds and are here to answer questions and share insight on specialized topics chosen by our community. Who's Your Momma offers something for everyone, and all you need to do is register.
Here's how our event will work: You register for ONE specific topic you would like to join – usually with two mentors and four mentees for an in-depth round table discussion. Tickets will be available at 10am on Tuesday, October 20. This event has limited seating, so if you register and are not able to attend please let us know ASAP so we may fill that seat. If seats are full, then please add yourself to the waitlist in case there are cancellations. We will invite a small guest list from the waitlist on 11/2 to fill any no-show spots on site.
5:30-6:30pm: Networking with drinks and snacks provided by our host and sponsor Ascend Training
6:30-8:30pm: Mentor Round Tables
Round Table 1: Deciding to Go Big Name Agency, Small Mom & Pop or In-House?
Mentors:
Annie Watson-Johnson, Marketing Director at St. Benedict Prep School
Kimberly Campbell, Director of Marketing at Greenheart International
Kate Eyler-Werve, Director of Projects at Mightybytes
Round Table 2: Going from Student to Professional
Mentors:
Alyssa Low, Senior Designer at Office of Experience
Sophia Savino, Designer at Sears
Jori Curry, Owner of Ascend Training & Consulting
Round Table 3: Developing Your Personal Brand and Why It's Important
Mentors:
Halie Braden, Brand Strategy Account Manager at Pinterest
Molly Louthan, Regional Director at Advancing Women Executives
Round Table 4: Turning a Side Hobby Into Profit
Mentors:
Natalie Birdsong, Entrepreneur at Natural Girl Hair Imports / Hair by Natalie B.
Susie Jendro, Technology Geek, Soap Maker at SWOON Soap
Round Table 5: Being a Better Freelancer
Mentors:
Elisha-Rio Apilado, Creative Owner & Senior Art Director at Appleavocado / PACO Collective
Mike Segawa, Principal & UX/UI designer at Segawa Communcations
Round Table 6: Giving Solid Creative Direction (Targeted to senior level mentees)
Mentors:
Cori Donohoe, Freelance Creative Director (former CD @ DDB/Ogilvy Paris/LBi Copenhagen)
Caryn Jendro, Senior Art Director at envisionit
Round Table 7: What Does a Marketing Title Mean Today and How to Stay Revelant
Mentors:
L'Oreal Payton, Media Relations Manager at Girl Scouts of Greater Chicago
Molly Savage Breiner, Digital and Content Marketing Manager at Synap Software Labs
Round Table 8: How to Have a Successful Blog
Mentors:
Kit Graham, Blogger at The Kittchen, Co-Founder of Windy City Blogger Collective
Erin Bassett, Blogger at Color Me Styled, Co-Founder of Windy City Blogger Collective
Round Table 9: UX and UI Design – A Trending Career Path (Targeted to those interested in entering the field)
Mentors:
Amber Vasquez, Experience Director at Mightybytes
Martin Ho, Co-Founder, UX Strategy at Traceable Change
Round Table 10: UX and UI Design – What's the Next Level for You? (Targeted to those working in the field)
Mentors:
Kamaria Campbell, Senior User Experience Consultant at IBM
RESERVE YOUR SPOT & GET YOUR TICKETS HERE!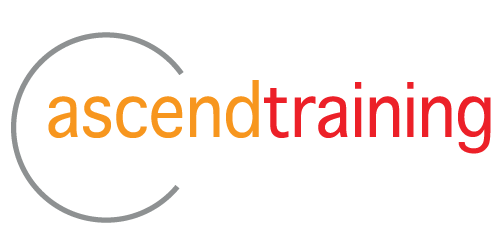 Big thanks to our host and sponsor Ascend Training!
Ascend has served the Chicago creative community offering the highest quality training programs since 1998. In addition to hands-on classroom training, we feature online and onsite training. Our philosophy is that students learn by doing, and our classes are jam packed with interactive learning experiences. Our class sizes have a maximum of 10 students to ensure individualized attention.