DC
The Power of the Podcast
Podcasting, first known as "audio blogging," has roots dating back to 1980's. But it wasn't until 2004 that it started to catch hold. In 2014, it dominated the conversation with the release of Serial. Today, the influence and popularity of this digital medium has many calling it "the new face of radio." Our dynamic panel will share their experiences with podcasts, both on-air and what happens behind-the-scenes. Join us for a conversation about the power of the podcast as we discuss why it's so popular and what could be next.
** FREE RSVP on Eventbrite
MEET THE PANEL: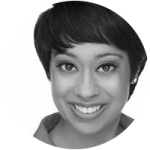 Sonya Gavankar – Manager of Public Relations @ Newseum
Sonya is a communicator who uses dynamic story-telling techniques as a spokesperson, television and podcast host, filmmaker and social multi-media content creator. Her work with the Newseum brings a cohesive voice to the Newseum's 250,000 square feet of exhibit and interactive programming. She can be seen hosting programs and giving commentary on everything from hard news to cooking shows on ABC and CBS affiliates, PBS, QVC and even the Puppy Bowl! The launch of HerExchange.com she brings a new perspective to insightful conversations and professional development tools with a cross platform approach of the written word, podcasts and live workshops.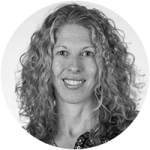 Karen Yankosky – Co-Host of Women of Uncertain Age
A government contracts lawyer by day, Karen has been co-hosting Women of Uncertain Age (found here and on iTunes) with longtime friend and D.C. arts maven, Philippa Hughes, since early 2014. Women of Uncertain Age began as a one-hour radio show that aired on Sunday afternoons. The time slot and format didn't work well for them or their listeners, so Philippa and Karen began recording the show on their own and launched it as a podcast in the summer of 2014. Karen is active in the DC area's growing podcasting community, and she and Philippa participated in the inaugural D.C. Podfest last year.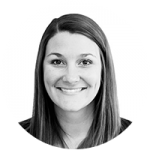 Lauren Villeneuve – Strategy Associate @ CHIEF
As a spirited strategist with a love of all things digital, Lauren boasts expansive knowledge in strategic planning and content creation, with a focus in online engagement, search engine optimization and marketing, digital outreach and analytics as well as social media. Lauren strives to find new and innovative strategies to help her clients reach their target audiences in the most efficient and effective ways, and she applies her savvy to clients across government, commercial and nonprofit sectors. Lauren is also the ringleader of the much-loved CHIEF Culture Team.
Moderated by Karen Goodman – Content Director @ Under Armour
WHEN: Wednesday July 27, 2016
6:30pm – Drinks & mingle
7:00pm – Panel discussion + Q&A
8:00pm – Drinks & mingle
WHERE: CHIEF (@agencyCHIEF)
1800 Massachusetts Ave NW, 2nd Floor
Washington, DC 20036
CHIEF is a woman-owned small business, and proud of it. CHIEF is an integrated experience agency creating new possibility in the public and private sector. From critical government and nonprofit missions to innovative consumer products, we work to create transformative experiences that drive global impact.