Chicago
Raise the bar – Personal branding
Raise the bar: Personal branding
Developing your personal brand is your tipping point for leadership development and advancing your career.
On Wednesday, January 21, we invite you to join SheSays Chicago for PersonalBranding at SOCIALDEVIANT.
Our panelists, featured below, will share insights about how to determine what you're passionate about and want to be known for (your expertise), how your brand should represent the value you're consistently able to deliver, and how to manage your brand. Once you create and sustain your personal brand, you'll gain greater credibility and higher perceived market value, inside your organization and in the industry. You'll also learn about tools to determine how you stand apart from others and communicate that competitive advantage with clarity and confidence.
We can't wait to see you on January 21! Until then, be real, authentic and memorable. In other words, own your personal brand.
RSVP today! Join the conversation now and during the event on Twitter with #PersonalBranding.
6:00-7:00 p.m.: Networking with snacks and drinks provided by SOCIALDEVIANT
7:00-8:30 p.m.: Panelist discussion
8:30-9:00 p.m.: Networking
PANELISTS: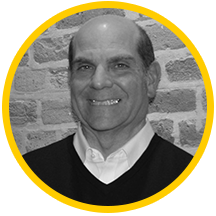 Marc Landsberg, Founder & CEO of SOCIALDEVIANT
Twitter @marclandsberg
Marc is the founder and CEO of SOCIALDEVIANT, a social media agency dedicated to creating brand value in a socially connected world. With 20+ years of marketing and M&A experience, Marc served as CEO of MRM and Arc, and as a director at Lake Capital. Early in his career, Marc co-founded startup Digital Knowledge Assets, a Web-based knowledge-management platform, with Twitter CEO Dick Costolo and Telcoms guru Tim McDonald.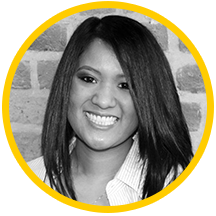 Elisha-Rio Apilado, Creative Owner of Appleavocado and Digital Art Director at SOCIALDEVIANT
Twitter @erioapilado // @aplavocado
Elisha is an eclectic individual striving to discover innovative ways to create art with impact across various mediums. She is a dedicated designer, entrepreneur, and advocate of philanthropy in the art community. If she's not traveling to other cities' art museums on the weekends, you can find Elisha happily doodling on her coffee cup at Starbucks. * Thanks to Elisha for creating the event graphic!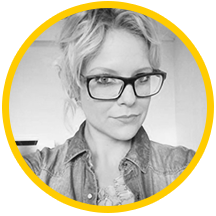 Angela Vitzthum, Assistant Vice President at The Creative Group
Twitter @AngelaVitzthum
Angela joined The Creative Group in October 2010 as an account manager and was quickly promoted to division director. She was promoted to branch manager in July 2012 and her current role in June 2014. Prior to her career in staffing, Angela spent over six years in the creative industry as a print designer with an emphasis on marketing strategy. Angela, a former instructor at the Chicago Portfolio School, where she taught their "Mastering Your Book" class, is a frequent speaker on career issues in the creative industry.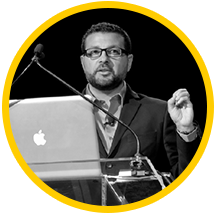 David Armano, Global Strategy Director at Edelman
Twitter @armano
David acts as Global Strategy Director for Edelman's rapidly growing digital practice. Widely known as both a digital veteran as well as an internationally recognized thought leader and speaker—David has contributed articles to the Harvard Business Review, Bloomberg Businessweek, AdAge, Adweek and Digiday. He's also spoken at events such as TEDx, Web 2.0 and the World Business Forum. As Global Strategy Director with focus on digital centric integrated marketing, David's remit includes partnering with the firm's senior clients across a handful of key US based accounts with global reach.
David is considered to be a highly influential voice on the subject of social media for business and has over 80,000 subscribers to his blog and Twitter stream. Prior to Edelman, David was a part of the founding team of social business consultancy Dachis Group, helping launch the business from stealth mode into the marketplace.
THANKS TO OUR HOST AND SPONSOR: