New York
How to negotiate during a pandemic
This year Equal Pay Day falls on March 24, 2021. This date symbolizes how far into the year women must work to earn what men earned in the previous year. On average, women are paid 82 cents for every dollar paid to a man. People of color and specifically, women of color face an even wider-than-average gap and need to work even longer to catch up to men's earnings (August 3rd for Black women, September 8th for Native American women and October 21st for Latina women). The pandemic and the resulting SHE-cession has made that gender pay gap even more difficult to close.
SheSays NY is partnering with The One Club for Creativity to help close that gap, with a virtual workshop on Wednesday, March 24th from 12-1pm EDT focusing on not only helping women and non-binary individuals get paid what they're worth, but also sharing insights into successful salary negotiation for all attendees. Our top industry mentors will lead small group sessions to give their tips and advice on how to best navigate negotiating salary and closing the deal in the middle of a global pandemic.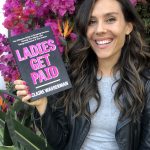 To conclude the workshop, career coach and Ladies Get Paid founder, Claire Wasserman, will offer her own strategies to give participants a final boost for a successful salary negotiation and a preview of her new book Ladies Get Paid.
Space is very limited, so don't wait to sign-up. SheSays members must enter promo code: SHESAYSNY for complimentary registration. (Non-member ticket price is $15 and goes directly towards supporting Gender Equality programming by The One Club for Creativity.)
OUR MENTORS:
REGISTRATION DETAILS:
Date // March 24, 2021
Time //  12:00 pm EDT
Where // Zoom (you will receive a link once you register)