New York
How self-love affects your brand and work
Love and relationship to ones self are essential to our personal and professional well-being. At our March event, learn how your approach towards self-love can weigh-in on the decisions you make and the strategies you employ in your professional life.
We have an amazing line up of speakers: Jasmine Takanikos, Gemma Gambee and Sanaa Hyder. They will help us look at self-love from a branding, cultural, and psychological perspective. You should leave with a deepened understanding that can help you consider how self-love and strong boundaries for yourself can impact you, your personal brand and ultimately, the trajectory of a satisfying career.
SPEAKERS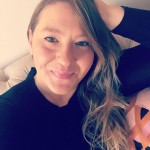 Jasmine Takanikos – Founder of Jasmine Takanikos Consulting Group & Brand Human
Jasmine consults on Branding & Marketing Strategy across several different verticals. She has a diverse experience spanning 14 years, including both iconic and emerging brands. This provides unparalleled insights into the lifestyle of the customer and the activation of consumer trends. Engaging in ethnographic and psychographic research illustrates her devotion to determining the effectiveness of a brand's message. The cross pollination of her clients and markets creates far-reaching success to form dynamic alliances that serve to inspire and create new trends in the marketplace.
Jasmine created Brand Human to establish a more genuine approach between offline objectives and online brand identity—a personalized approach that she has developed with clients ranging from global thought leaders and brands to small business owners. Through thought-provoking lectures, interactive experience based workshops and immersive strategic sessions—including a partnership globally with Soho House — Brand Human invites guests to consider and define their individual goals before cultivating a brand identity. Rather than providing best practices on personal branding to participants, Brand Human asks you to think and feel first.
Jasmine is also an Adjunct Faculty at Parsons The New School of Design where she teaches Brand Strategy. Find out more at her website.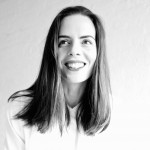 Gemma Gambee – Brand Strategist, Trend Forecaster and Concept Designer
Gemma is a New York based brand strategist, trend forecaster, concept designer. Pioneering innovative solutions for complex brand development that integrate business, brand and design. Her trend forecasting work is applied into concept design presentations, which inform and inspire product design and marketing directions.  Keen sensitivity to movements in art, culture and the current zeitgeist combined with strong business acumen make her a valuable asset during the strategic process, product development and marketing executions, resulting in a competitive edge.
Her seasonal forecasts and concept design rigs have provided valuable direction to the design teams of Victoria's Secret, Zalando, Dooney & Bourke, Kenneth Cole, and Wal-Mart. Prior Gemma was creative director of Melet Mercantile, where her clients included Abercrombie & Fitch, Calvin Klein, Gap, Givenchy, J.Crew, Levis, LL Bean, Marc Jacobs, Marni, Ralph Lauren, Tom Ford, American Vogue, Interview, Teen Vogue, Vanity Fair, and W.
In addition, Gemma is an Adjunct Professor at SVA teaching Luxury of Branding at The School of Visual Arts, Masters in Branding. Gemma received her BFA from The School of the Art Institute of Chicago. Find out more about Gemma here.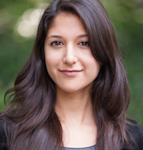 Sanaa Hyder – Psychotherapist and Entrepreneur
Sanaa is a psychotherapist and entrepreneur working in private practice in midtown, providing clients a place to tell their story and build long-term personal strength in a collaborative environment. Sanaa offers individual therapy, couples counseling, workshops, and career coaching. Having previously built her own fashion brands, Sanaa understand the often incredibly stressful, anxiety-provoking aspect of entrepreneurial life and the burdens that can go along with seeming infallible. In her practice, she works with business professionals, entrepreneurs, graduate students, creatives, and other highly motivated individuals seeking a supportive environment who are dealing with concerns such as anxiety, career transition, creative roadblocks, emotion management, and relationship issues. Visit www.sanaahyder.com to learn more or to book a session.
Before becoming a psychotherapist, Sanaa founded two high-end clothing brands as well as an award-winning handbag company. Her designs have sold in luxury boutiques across the U.S. and garnered a global following.
Sanaa has lived and grown up in six countries. Her international background informs her interest in multi-cultural issues, spirituality, and work-life balance. She is keenly aware of the unique issues and perspectives of first generation immigrants and those who are straddling both Eastern and Western cultural values.
Sanaa has a Bachelors degree in Business Management from Babson College, a Fashion Marketing degree from Parsons School of Design, and a Masters degree in Mental Health Counseling from Fordham University.
AGENDA
Drinks and networking / 6:30pm-7:00pm
Speakers and Q&A / 7:00pm-8:00pm
More drinks and networking / 8:00pm-8:30pm
TICKETS
Join us on Thursday March 31st at SapientNitro to understand how self-love impacts your personal brand in your professional development. Book your spot through Eventbrite.
This will definitely be a popular topic, so due to limited space at this venue, we kindly ask that if you cannot attend on the night, do release your ticket via Eventbrite or let us know via email shesays.ny@gmail.com so that someone can make use of your spot.