DC
Creativity for Good
Great ideas can change someone's purchasing pattern, but they can also change the world. Our panel will talk about creating ideas and solutions that empower brands and organizations to be a part of initiatives that educate, give back and support important causes. From education, to nutrition, to tech, our panelists will talk about their mission to create a cultural impact in their industry.
MEET THE PANEL: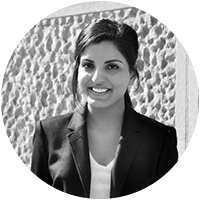 Divya Kunapuli – Senior Marketing Manager @ NGP Van & EveryAction
Divya Kunapuli is the Senior Marketing Manager at NGP VAN, the leading technology provider to Democratic and progressive campaigns and organizations. As part of the Community & Creative team, Divya sets the company's inbound marketing strategy to drive awareness and demand for inbound marketing globally. Prior to her current role, Divya served as the Creative Strategist for EveryAction, helping define NGP VAN's nonprofit brand and overseeing strategic marketing campaigns related to EveryAction's brand awareness and community growth.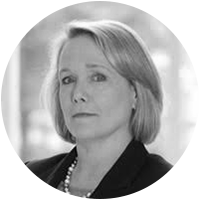 Mary Rollins – SVP Partnerships @ Discovery Education
A 20+ year veteran of Discovery Communications, Mary Rollins oversees Discovery Education's Corporate Education Partnerships global program design, development and implementation.  In this capacity, she leads program ideation, concepting, research, and strategy, as well as overseeing all aspects of program marketing, communications, engagement and analysis. Rollins joined Discovery Education in 1992 and has played a key role expanding the division's work to transform K-12 teaching and learning nationwide. Partnering with Fortune 500 companies, non-profit organizations, foundations, trade associations and philanthropists, Rollins guides the development of educational initiatives delivered to educators, students and families at no cost, all designed to support digital learning in under-resourced areas such as STEM, college and workforce readiness, life skills, sustainability, social media literacy, health and wellness, and environmental education.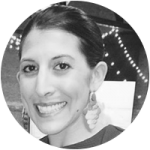 Allie Rubinoff – Associate, Communications and Marketing @ Partnerships for a Healthier America
Allie Rubinoff joined PHA in 2015 from the world of cable television, where she worked for more than six years in programming, development and production for a variety of networks including Bravo, Oprah Winfrey Network (OWN) and Oxygen. Allie's passion for health and wellness amidst a growing obesity epidemic compelled her to look for opportunities to put her creativity, media savvy, and marketing skills to use in a new capacity. Allie supports marketing and communications, as well as strategy and fundraising efforts, for PHA's Drink Up and FNV (Fruits & Veggies) initiatives.
Moderated by Karen Goodman – Content Director @ Under Armour
WHEN: Wednesday, June 22
6:30pm – Drinks & mingle
7:15pm – Panel discussion + Q&A
8:15pm – Drinks & mingle
WHERE: DMI
4100 North Fairfax Drive, Suite 400
Arlington, VA 22203
** Elevators are locked after hours, but look out for DMI helpers in the lobby for access! If you are still having trouble getting in, contact Audrey Hartland at 216-409-4666
FREE RSVP on Eventbrite