Brighton
Climb Every Mountain!….overcoming obstacles
SheSays Brighton: Climb Every Mountain!… overcoming obstacles
Wednesday 25 May 2016 – 6.30pm to 8.30pm
THE HILTON METROPOLE, KING'S ROAD, Brighton BN1 2FU, UK

Welcome to our May SheSays session and a new bigger seafront venue! We'll hear from three amazing speakers, talking about their challenges and how they've overcome them. Sign up it's free!
Nikki Gatenby has grown her marketing agency Propellernet, to be one of the top 10 best places to work in the UK for 3 years running. Over the last 20 years she has been experimenting with better ways of working across in digital agencies in London, Paris and now Brighton. She'll share her journey, with life lessons on purpose, impact and dancing to the beat of your own drum. Nikki is also a trustee for the Trust For Developing Communities (TDC), we'll hear more about the work they do for Brighton's children on the poverty line. @NikkiGatenby
Linda Hubbard is co-founder of Dream Valley Projects, an alpine playground for entrepreneurs and change makers. She moved to the French Alps 2 years ago after 15 years leading London and Brighton marketing agencies. She's a mountain loving trail runner and has always dreamt of climbing Mont Blanc. We'll hear more about how we can get involved in her next adventure.
Vicki Hughes is the founder and Managing Director of Fugu PR, a public relations and communications consultancy. She's developed campaigns to build reputation and brand awareness for more than 20 years, by creating stories and ideas that connect brands to their audience. She is also a trustee at SameSky (organisers of Burning the Clocks and Children's Parade), a consortium member for Brighton Digital Festival and supports Brighton Housing Trust. @vickih
Do you want to get more involved in the wider Brighton community? This event will include a Q&A with charity the Brighton Housing Trust and our speakers. We want to hear your ideas and questions so be prepared to get involved!
Thank you to our generous sponsors Propellernet and CSMA Club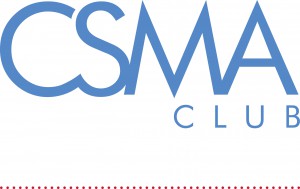 We can't wait to see you there!
Love Rifa and the SheSays Brighton team
SheSays Brighton is an open group offering FREE networking events with high quality speakers. We're part of 'SheSays' – a global organisation empowering women in the digital and creative industries. weareshesays.com
@SheSaysBrighton #shesaysbtn
Find us on Linkedin  – SheSays Brighton chapter and on Facebook