New York
A brighter future
**This is a BOOKED OUT event**
A workshop to clarify and take action on your 2018 goals
'Tis the season to set goals for the year and if you are like most of us, you either know what you want but have doubts about whether you will follow through, or you feel so overwhelmed by the day to day that you don't have the time, energy, or positive frame of mind to imagine what a brighter future looks like.
Fret not! Phoebe Vaughan, an experienced executive coach and professional development consultant, has developed a workshop designed to help you quickly and easily clarify what brings you the most fulfillment and identify the critical steps you can immediately take to create the life you want, both at work and beyond. If you are stretched thin because you are a working parent, or are running your own business, completing a graduate degree in your "spare time", or are overwhelmed by an increasingly blurry line between work and life, this workshop is for you.
Our goal is for you to walk away with greater conviction about what you want and practical tools to translate your goals into a meaningful action plan for the year.
When // Tuesday 30th January 2018, 6:30-9pm
Where // Sonic Union – 24 W 40th Street, 6th Floor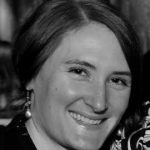 AGENDA
Welcome drinks / 6:30pm-7:00pm
Workshop / 7:00pm-8:00pm
More drinks and networking / 8:00pm-8:30pm
SPECIAL THANKS…
…to Sonic Union for kindly hosting our first event of 2018!