Chicago
2nd Annual SheSays Shop & Sip
The SheSays Chicago community is bursting at the seams with creativity, whether it's in the office or at home. We have a lot of DIYers and visionaries among us, so what better time to show your stuff than at our SheSays Shop & Sip networking event?!!
Please join us at the Chicago Design Museum in Block 37 on Saturday, November 5 from 2-6pm. Why not make a day of it – meet your friends downtown for brunch, then head over to do some early holiday shopping! Browse (and buy) everything from custom jewelry and vintage clothes to letterpress goods and handmade soaps. You're guaranteed to find something for yourself and your friends while supporting the multi-faceted creatives who inspire us. Sip some wine, beer or cocktails at the cash bar, network with the sellers and the SheSays community. A fantastic 50/50 raffle will raise money for future SheSays events.
Please bring a donation of new or used art supplies for Creative Pitch, which helps Chicago art programs. See the list of acceptable donation items here. Crayons, glue, scissors, paper… it's easy to give!
Interested in being a seller? Perfect your pitch as an entrepreneur with our audience. Spots are limited to sell your goods, so sign up now! As a seller, you will receive a 6'x3' table and a chair for your space. Get in with $45 "early bird" pricing by Friday, October 21, $55 after that. These fees go directly to event hosting logistics. Contact us with any questions.
Light snacks will be provided by our sponsors.
Note: Many of our sellers will accept credit cards, while some may only accept cash or checks.
Hope to see you there!
Tickets Available here for both attendees and vendors.
---
HUGE THANKS TO OUR HOST FOR THEIR SUPPORT!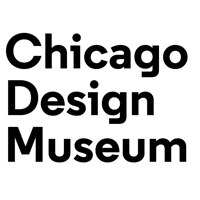 THANK YOU TO OUR WONDERFUL SPONSOR:

DONATIONS SUPPORT CREATIVE PITCH: