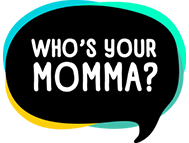 Our FREE mentorship scheme
Our mission
We want to see more women like you rise to the top of your game. With the help and support of one of our Momma's we want you to reach your full potential and smash through your career goals. This could be anything from having the confidence to go for that well-earned promotion, helping you set sail on a clearer career path, or simply knowing how to manage an awkward colleague (there's always one). Our Mommas are here to work through it with you and create a plan of action through one on one mentoring sessions. Find your local 'Who's your Momma?' scheme below and start your journey today.
Likewise, if you're interested in being a Mentor/ Momma we'd love to hear from you
MOMMAS IN LONDON
London has just launched a new 'Who's Your Momma' website. Click here to see the latest updates
MOMMAS IN NEW YORK
New York's 'Who's Yr Momma' program is currently not accepting any new mentees. It will open up again in the fall of 2020 with a launch of an awesome new website. Apologies for the inconvenience. In the meantime, please visit BOOM! our free career advice tool.
MOMMAS IN CHICAGO – EMAIL US
Jennifer Lemerand – Program Director
MOMMAS IN LA – EMAIL US
MOMMAS IN MILAN – EMAIL US
MOMMAS IN SINGAPORE – EMAIL US
Meera Jane Navaratnam – Program Director
MOMMAS IN CAPE TOWN – EMAIL US
Cassidy Nydahl and Natasha Reddy